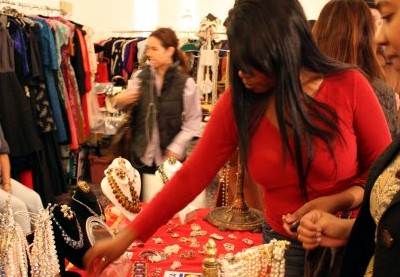 A good vintage show isn't just about outlandish chapeaus and cat-eye spectacles (although a truly good vintage show will have both).
Rather, the shopper wants variety. Textiles and draperies and linens are all fine additions, as are designer duds. And the inclusion of just those things is one reason the Vintage Clothing & Textile Show has made it past its quarter-century mark, and keeps on keepin' on.
The keepin'-on will be going down at Pickwick Gardens in Burbank on Sunday, May 29. Over 65 sellers purveying in dresses and accessories and jewelry and textiles will set up shop. The organizers have pointed out the designer resale has been on the up-and-up in recent years, meaning you can pick out your fancy-pants awards dress now, rather than waiting for the season to start this winter. And pick it up for a song, too.
Admission is seven bucks, and the everything starts at 9 a.m. But, if you want to really get a crack at the discounts, show at 8 a.m. and pay $20.
Copyright FREEL - NBC Local Media