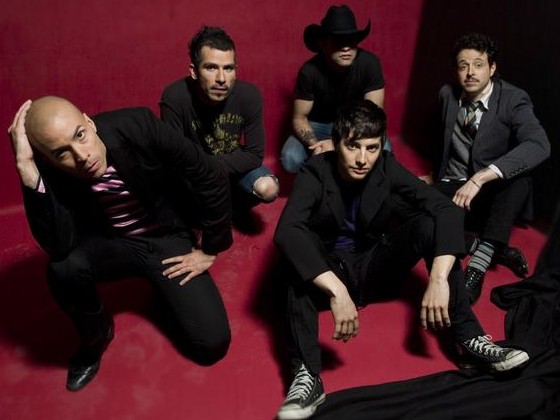 We know we're lucky. Lucky to live in a city so gigantic that festivals spread out over the better part of a week, and happen in several venues, not just one, and highlight not just one band or dance group but many.
The Viva Mexico Festival, which opens on September 16th -- Mexican Independence Day -- and runs through Sunday the 20th, covers a lot of ground, both artistically and geographically. Let's start with places. While much of the extravaganza takes place downtown, it does so at the Mexican Consulate, California Plaza, The LATC Theatre, Zipper Hall at the Colburn School of Music, so we advise eyeing the whole schedule before planning your festival time.
There are also a couple of evening shows at Hancock Park near Los Angeles County Museum of Art.
Viva Mexico is highlighting bands devoted to contemporary sounds -- think Kinky (pictured) and Omar Torrez -- as well as classical music. And theater. A lot of stage work is on the roster. The al fresco music shows are free, and tickets are $36-$42 for the classical evening. Check out the free theater performances as well.
Copyright FREEL - NBC Local Media