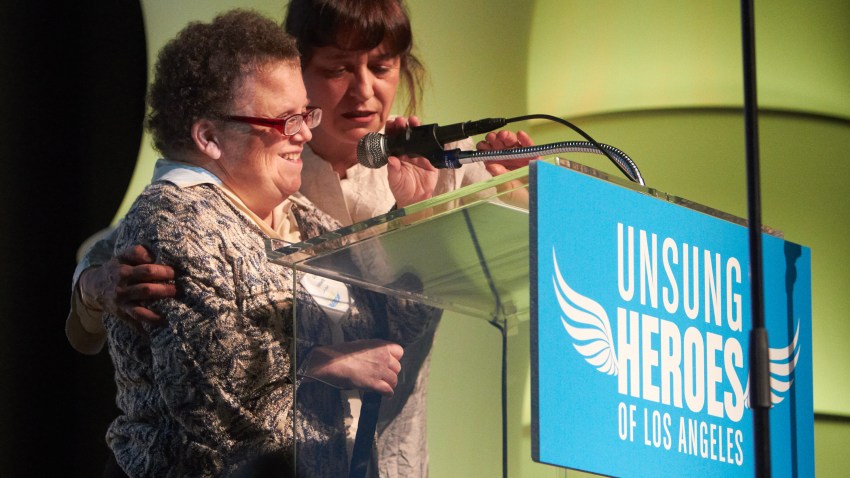 California Community Foundation is searching for the 2013 Unsung Heroes of Los Angeles. In addition, new this year - one honoree will be selected to receive the "NBC4 Life Connected Award."
These are the people and organizations who are making an impact in Los Angeles by responding directly to an urgent need in the community. They go beyond volunteering their time and participating in fundraising events – they have devoted themselves to giving back to the community, with a creativity and resourcefulness that sets them apart. And they do so with little to no attention on themselves.
CCF and NBC4 are now accepting nominations for individuals and organizations whose selfless service and charitable giving address an issue affecting Los Angeles communities. One Unsung Heroes honoree will also be selected as the "NBC4 Life Connected Award" recipient, which will spotlight an individual who has contributed in a unique humanitarian way to enhance the quality of life of others.
If you know someone or an organization that is impacting Los Angeles through an extraordinary act of giving, nominate them here.
Unsung Heroes Award recipients will be honored at an awards ceremony in October 2013, and will receive a physical award as well as a $5,000 grant made in their name to the nonprofit of their choice.
Unsung Heroes is a biennial awards program of CCF that celebrates the power and impact of philanthropy in Los Angeles, and recognizes the remarkable achievements of extraordinary individuals and organizations so that their example will inspire others. CCF is a nonprofit organization established in 1915, dedicated to strengthening Los Angeles communities through effective philanthropy and civic engagement.