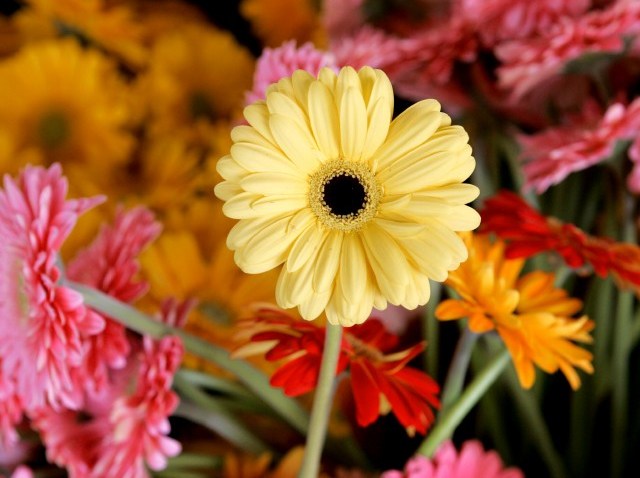 If you're both an early-riser and a fan of all things floral, best join up with the Descanso Gardens-led group heading downtown on Saturday, January 16th.
Even if you need a whole pot of coffee to get up, and you aren't sure where the "q" comes in the word "bouquet" (all the "u's" throw us, too), this is a most excellent tour. Why in particular? Well, you'll be covering downtown's famous Flower District. Flower-arranging expert Ray Tucker is leading (a Descanso rep tells us he's been doing this "for a bazillion years").
And you'll get to know a bustling spot famous for its early hours, its commitment to sending out the prettiest stems across SoCal, and a bunch of flower types, too.
So, about the early part. It's 7AM. On a Saturday. That's not so crack-of-dawn-y, really. We should all be getting up earlier, honestly. The tour's about three hours, and you'll most definitely want to make reservations and get map info ahead of time. The number is 818-949-7980.
Cost is $20. And if you want to buy buds while you're at the markets, Descanso says you can, at wholesale prices.
Copyright FREEL - NBC Local Media