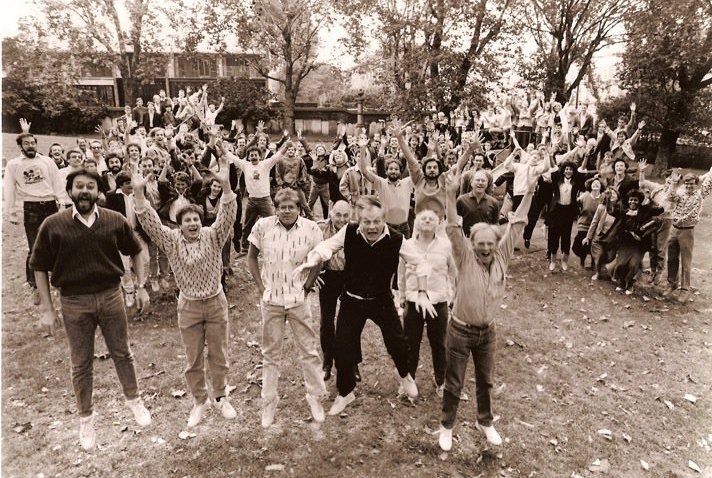 When we saw "Waking Sleeping Beauty" a few months back, we immediately started recommending it to all of our animation-loving pals.
And then we switched gears, and started recommending the documentary to anyone who has worked in the Hollywood studio system or adores insider-y tales of Tinseltown. That's just about a huge swath of this city, right?
The film is playing on Wednesday, July 14 and Thursday, July 15 at the New Beverly Cinema.
It's an expansive, behind-the-behind-the-scenes look a multi-decade slice in Disney Studio's animated-movie-making history. There are power struggles. There are disappointments. There are day-to-day decisions you will recognize if you've ever known life on a lot. You don't need a hint of animation acumen to get the greater stories at play in the film.
The snapshots of a very young Tim Burton sketching in a very crowded artists' lair raised an audience cheer. And John Lasseter, pre-pre-pre-Pixar and pre-pre-pre-pre-the-"Toy-Story"-phenomenon.
And the video of lyricist Howard Ashman, who died of AIDS-related complications at 40, pitching the "Under the Sea" sequence in "The Little Mermaid" is moving.
One takeaway from the doc: Before our kids have watched a movie 145 times, before it has entered the pop cultural lexicon, there's someone somewhere sitting pitching a story. This movie is a reminder those stories don't always come easily, there is creative tension, and at the end of it all an ocean-based, orchestra-conducting crab may grab our hearts.
Copyright FREEL - NBC Local Media