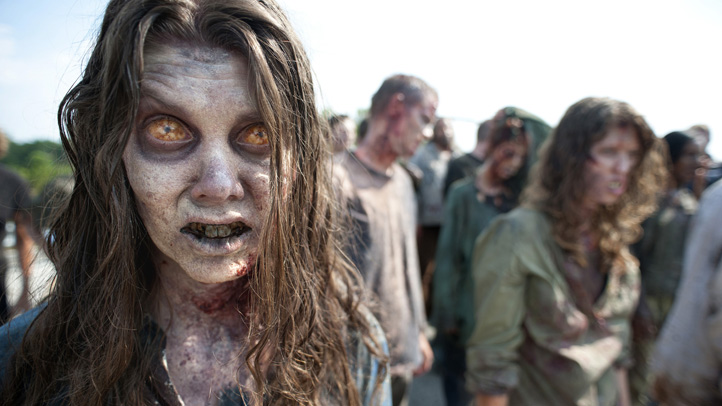 The measure of a hit show in these modern times isn't necessarily all about the numbers any longer, of course. It's about how fast a fan pulls up the newest episode on the DVR and watches it, lest they be behind in the online conversations. Or, worse yet, lest a major plot point be spoiled for them.
"The Walking Dead" is very much in that category, and we're loath to reference any new season characters or plot points, just in case you've fallen an episode or two behind (except that Hershel rules). It's popular though, so popular it merited its own maze at the recent Halloween Horror Nights at Universal Studios.
And next up? A Gallery Nucleus exhibit devoted to concept art and storyboards of John Watkiss -- art created specifically for the television series.
The Alhambra-based exhibit debuts for a three-week run on Saturday, Nov. 17.
It's sure to be incredibly zombie-riffic, and intense, and deeply dark. But what's also interesting, of course, is that the television series hailed from the just-as-popular comic book phenomenon from writer Robert Kirkman and artist Tony Moore.
So the question is this: When you're creating the look and feel of a new series based on an existing property with powerful visuals, how do you give the television show its own unique identity while staying true to the source?
There are likely other questions to be asked and fascinating discussions to be had at the gallery. Or perhaps you just might moan, walker-like, as you stand before the artworks. That's in the theme, too, right?
Copyright FREEL - NBC Local Media