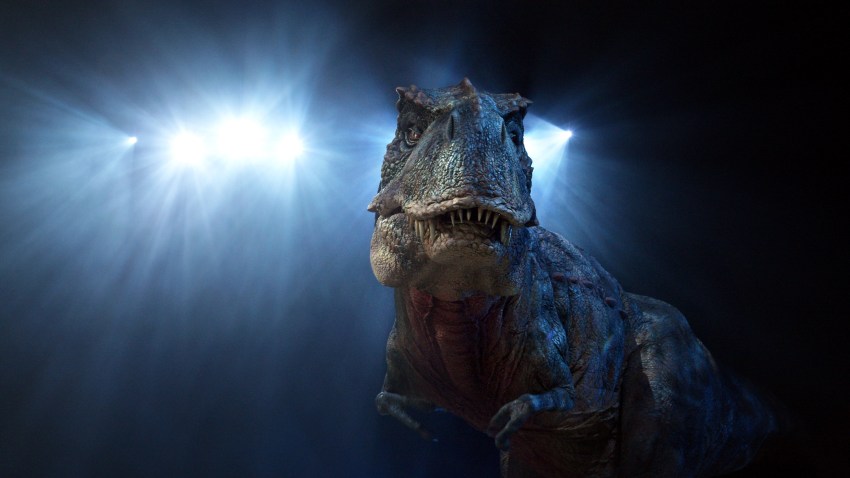 After 200 million years, dinosaurs have come back to LA. The prehistoric creatures will be roaming the Staples Center in a new theatrical production.
Based on the award-winning BBC television series, more than one million Americans have already experienced "Walking With Dinosaurs." LA's show is scheduled for Sept. 9-12.
The show features 10 species, including Tyrannosaurus rex, Plateosaurus, Stegosaurus, Torosaurus and Utahraptor. Watch them walk, hear them roar and experience their fight for survival and supremacy.

Audiences will experience dinosaur devolution, complete with the climatic splitting of the Earth's continents. Finishing it all off is the impact of a massive comet, which struck the Earth, forcing the final extinction of the dinosaurs.

Note to the hard-to-impress viewers, the dinosaurs are life-size. The Brachiosaurus is 36 feet tall, and 56 feet from nose to tail. It took 50 designers and animatronic experts a year to build the original production.

Tickets for the Staples show go from $25-$88.50.