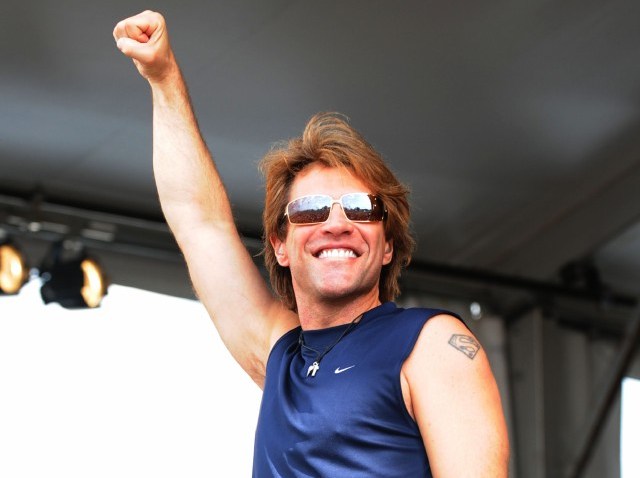 So the concert's a third of a year away. You've been waiting, like every Bon Jovi fan. And you know the show'll be packed to its Staples-iest rafters.
Tickets to one of the biggest spring concerts go on sale on Monday, November 16th. The sound spectacular's March 4th, 2010 at the Staples Center, but we're betting if you're a true Samborian you'll move any plans you've got scheduled for that date.
Until then, you have "When We Were Beautiful," the recently premiered Bon Jovi documentary, to keep you rockin'. Cuz we've got to hooooold on, to what we've got...