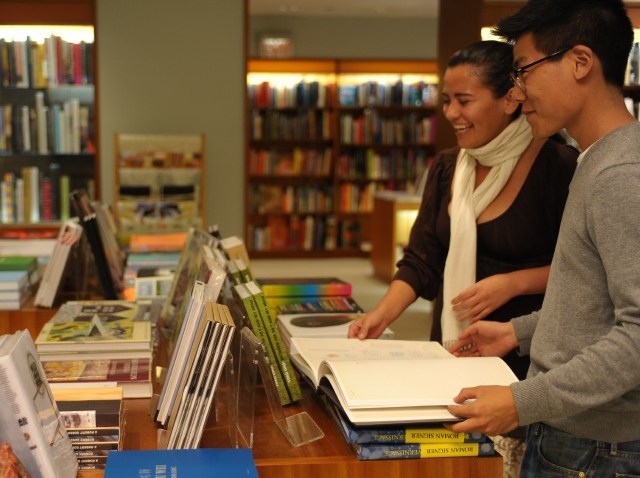 The Hammer Bookstore is that place.
That place where you have your place and you walk directly to it every time you enter. For us it is the little cubby area off to the left, with the cards and bags and pencils and whatnot. Then the kids area. Then the design books.
If you've got your particular Hammer shelf or nook you haunt, you're in luck; the museum bookstore is having a sale. Look for 25% off a whole bunch of different books in design, architecture, movies, more.
That's substantial. So we'll be seeing you in that little cubby, yes? Good.