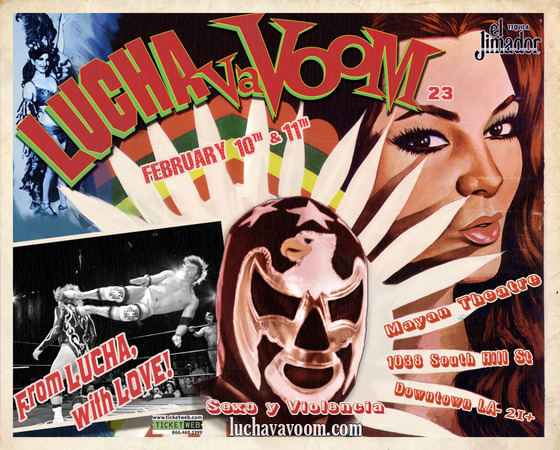 For Lucha, it really can be how close you are to the grunts, to the saucy winks, to the throwdowns, to the bumps and grinds.
In otherwords, you definitely want to be heat-adjacent. We just got word that all the dandy seats for the Lucha VaVOOM Valentine's show are disappearing like candy hearts in an office kitchen bowl. Right, Valentine's is way ahead. Haven't even done the winter holidays yet.
And still, if you want to take your sweetheart, and you want to do something offbeat for that lovingest of holidays, get your tickets pronto. Dates are February 10th and 11th, place is the Mayan Theatre.
Ha-cha! <whip crack>