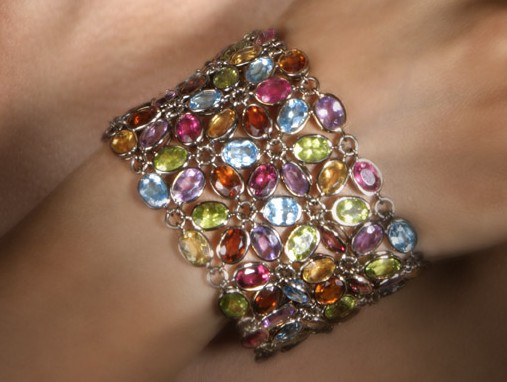 The International Gem & Jewelry Show is opening in Santa Monica. Just in case you're wondering why it is getting so glimmery over by Santa Monica Civic Auditorium.
We know, it is usually pretty glimmery over there, what with the Pacific Ocean and all, but when this traveling gem-a-thon, which is laden with shiny goodies and rings and necklaces and stones of every stripe, arrives in town, that glimmer goes through the roof.
What to expect: three days of bauble-based browsing at some 380 booths. There will be unset stones as well as complete pieces ready to go. And at all kinds of price points, too, not just once-in-a-lifetime purchases.
$5 is mentioned on the site as being near the lower end.
The show runs from December 4th through 6th, and the price for all three days is $8 (there's an online coupon for two bucks off, too). Did we mention the estate jewelry? Pieces with stories and character.
Okay. 380 booths. Three days. Following glimmer westward...