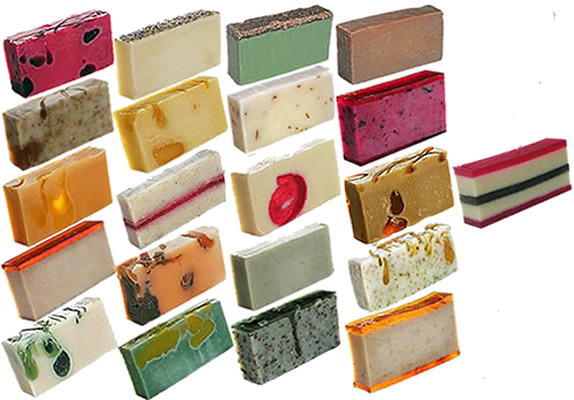 Soaptopia, that sudsy, keep-'em-squeaky shop in Mar Vista, is one of our favorite local soaperies. We're not alone in this. Nor are we alone in wanting to show more gratitude, always, but particularly at this time of year.
With that in mind, we were cheered to read about Soaptopia's Grassroots Gratitude program. The upshot: Order over $38 and a friend of yours will get one of the shop's smells-sweet soaps, gratis. There's also a Gratitude Gift Box you can send, and if you do, you are the recipient of the free bar of soap.
It's all good, as the t-shirts and bumperstickers and various notepads and trinkets say. If you're holiday shopping, and you're a soap supporter, eye Soaptopia's gratitude-nice deal.