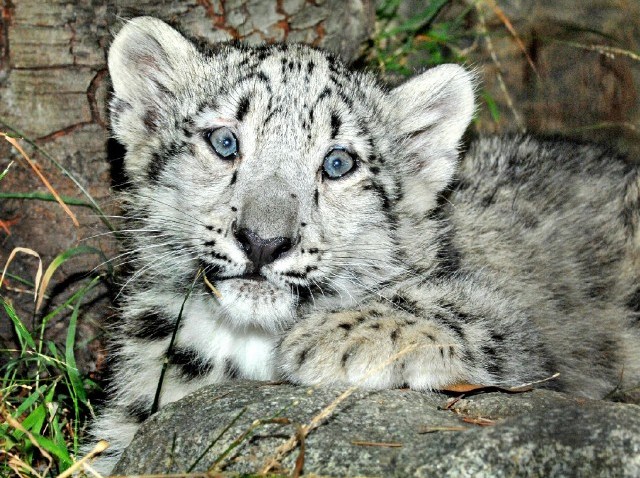 Nope, the little snow leopard cub won't be going home with you.
You may wish it could, just for a Christmas morning cuddle, just to play for the day, jumping in the ribbons and bows and whatnot. But you can "adopt" a snow leopard cub at the LA Zoo, or another just-as-cuddly-wuddly zoo denizen.
In fact, the Los Angeles Zoo has several nice ideas for the holiday giving season, from sponsoring animals to purchasing a native shrub to line a walkway at the facility.
There are super-deluxe-fancy gifts, too, like the backing of an animal on the new carousel. Prices run the gamut, from $25 to -- wait for it -- $75,000 (that's if you want your name on the rock-climbing wall in the condor area).
Check out the zoo's gift guide for ideas for the animal lovers in your life. We hope that includes pretty much everyone you know.