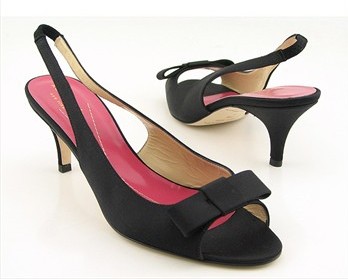 Cyber Monday, you're funny.
We get you, we get your raison d'etre, we understand that you go hand-in-shopping-bag-clutching-hand with Black Friday, kind of like Jack and Jill, peanut butter and jelly.
But even as we're smiling we're surfing around looking for discounts. There've been some great round-ups on where to look for good deals, but right now we're headed over to the SoCal-based Shoe Metro, to look at party shoes.
Kate Spade Elisabet Heels, $69.99. But, remember: Shoe Metro's doing a 25-percent off thing on Monday, November 30th. You can do the math, or let the web site do it for you.