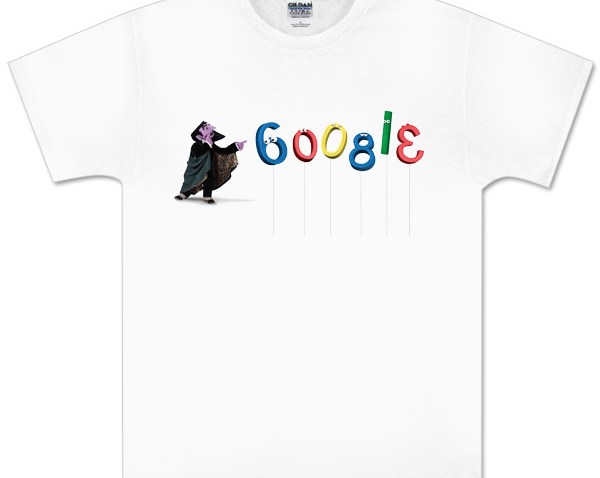 It's free! Well, let us quickly add an asterisk to that. It's free when you purchase something from the "Sesame Street" 40th Anniversary collection. A very not-grouchy deal indeed.
Perhaps, like us, like everyone, you're feeling the "Sesame Street" sunshine this week. It is the 40th birthday of the hug-it-tight-love-it-so-much children's show, and the characters have been everywhere, news shows, magazines, the Google logo.
Those Bert-and-Ernie'd, Big Bird-y logos have been getting a lot of play this last week, and now you can get one at the official Sesame Street store. Looks like it has the Count on it -- onnne, twoooo, threeeee chocolate chip cookies! -- and it is free when you get something else from the 40th Anniversary store. Sizes range from tyke to way past tykedom.
There's a corduroy Elmo on the 40th page that's mighty cute. Sunny days indeed.