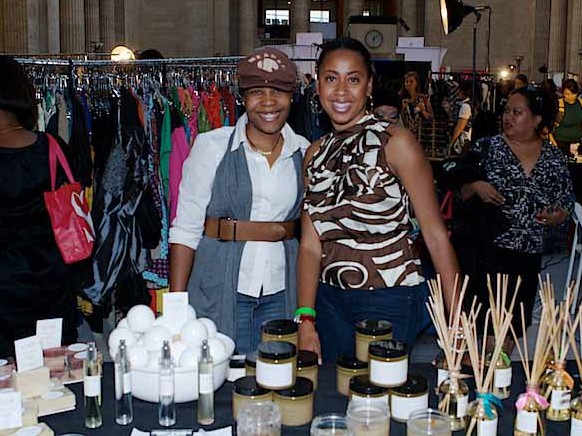 Shecky's Girls Night Out, that traveling, mondo, gift-and-wearables event, is back in Santa Monica.
For two nights in fact: Wednesday, December 9th and Thursday, December 10th.
The Shecky's scene includes sampling a cocktail, pushing some clothes along the rack, gazing at frilly tops. Looking, shopping, visiting, repeat. Try on a ring, then comment on your favorite gal's bracelet-modeling abilities. Sip a little, shop a little. Sounds relaxing.
Shecky's.com, a fashion-forward site devoted to helping ladies look their loveliest, is taking the Girls Night Out tour to more than a dozen cities around the country, as it has done in past years. It's all about deep discounts on designer names -- if there's a nicer word these days than "discount" we sure don't know it -- plus freebies and take-home bags brimming with nifty items. There's also a focus on clothing artistes from LA, as well as the big nationals.
Look for beauty treatments as well and cocktails on the pour. General admission is $25.