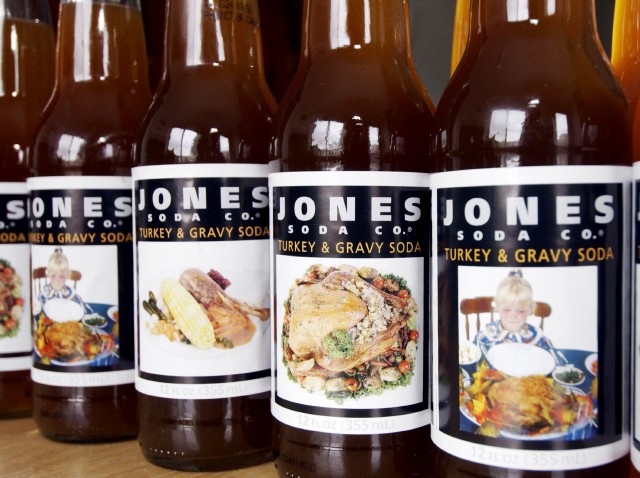 Just. Speechless. Well, not quite. Tofurky soda! Now we're speechless.
We've been admirers of Jones Pure Cane Soda for a few years now. Those zingy, eye-catching labels, the not-quite-your-normal-soda soda flavors, the Cream Soda fizzy candy. Hard not to eat the entire tin.
But the company's Thanksgiving sodas tend to make headlines, and with fine reason, too. Because, every year, they mix it up, with Fruit Cake-flavored soda, Corn on the Cob, Sweet Potato, even Antacid.
We've tried a few. We liked Pea best.
For 2009, they're going Tofurky. Tofurky & Gravy, actually. No more needs to be said. Salut!