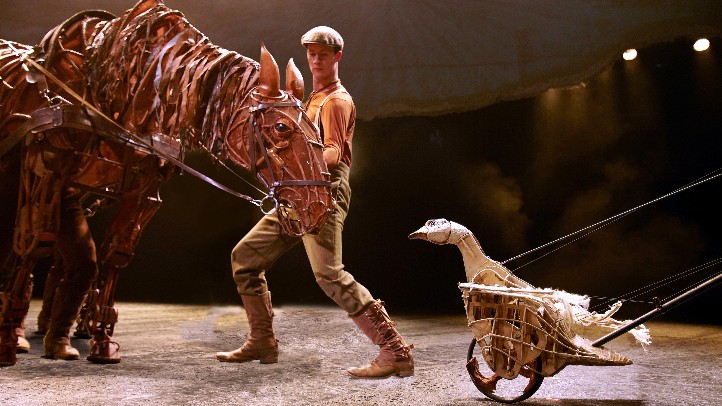 Rare is the story that can move effortlessly from a children's book to Great Britain's National Theatre to Broadway's Tony Awards to a major motion picture directed by Steven Spielberg.
But few films are about a boy and his horse. Put that heart-tugger at the center, and surround it with the drama of a world at war and a family on the brink, and you have all of the elements of a tale that can move easily among various media.
You have, in short, "War Horse." Did you see the film last year? Yes. Did you have friends who saw the stage show, either in London or New York, and say you absolutely had to see the elegant, horse-sized puppets used in the live production?
Many of us heard just that. And now we can, since the Tony-laden play is opening at the Ahmanson on Thursday, June 14.
The story is simple but not simplistic. Joey is the horse and Albert is the farm boy who must search for his beloved friend amidst the horrors of World War II.
And yes, the puppets, which are like no other puppets many have seen before, are part of this production. Not just the horses but the comical goose and the not-at-all-comical tank.
"War Horse" is on downtown through Sunday, July 29. Let us pause to give props to both the National Theatre of Great Britain, the company behind this production, and Handspring Puppet Co.
Follow NBCLA for the latest LA news, events and entertainment: iPhone/iPad App | Facebook; | Twitter; | Google+; | Instagram; | RSS; | Text Alerts | Email Alerts
Copyright FREEL - NBC Local Media