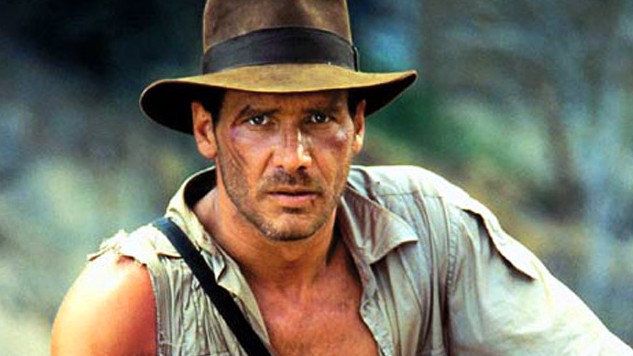 Hero Complex. Hero. Complex!!! C'mon. Stop it. Wait. Don't.
Popping up on the 'nets on Tuesday, Aug. 30 was this tantalizing offer. Free tickets to a 30th anniversary screening of "Raiders of the Lost Ark," courtesy of the LA Times fan-fave blog. Good stuff. Oh, and what? Steven Speilberg'll be in the house? Q&Aing? Like. He directed that or something. We think.
Right. Now you know from whither our c'mon-ing comes from.
Thank you, Geoff Boucher and Hero Complex. And Indy fans, get on it. We're already seeing the phone lines light up. (Phone lines=social media-y type places.)
Date's Monday, Sept. 12, place is the Regal at LA Live.
Fedoras on. Cue the swinging-on-a-vine-to-the-plane music. Da da da da....
Update: Sold-out. Yep. Well. That was fast. But. Because Hero Complex is so grand, there'll be ticket giveaways in the days to come. Best follow 'em on Twitter to get in on the action. Or get on the stand-by list (no guarantee you'll get in, but it is a good, solid try.)
Copyright FREEL - NBC Local Media