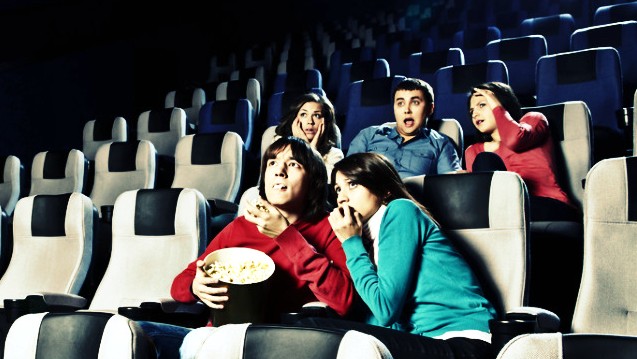 Movies are a pretty come-one-come-all art form, but there's still a certain few who kind of shrug sheepishly when they admit that horror films are their favorites.
It's a funny reaction but it is fairly common; after all, admitting you prefer a ghoulish haunted house story over a highbrow drama is akin in some corners to saying you'd rather have cereal for dinner than steak.
But horror and fantasy fans know that is an unfair assumption, and festivals like Shriekfest have been finding the fright fight to raise the profile of horror films and filmmakers.
The festival is once again rolling at Raleigh Studios, through Sunday, Oct. 7. There was a screenplay competition, with a bevy of finalists, and several films from around the world set to screen. Intriguing titles include "The Sleepover," which is a short, and "The Jog."
Science fiction and younger filmmakers also get their due during the long weekend.
In short, Shriekfest is a fine and frightful way to get to know the people who may be making the big budget scare films of tomorrow, but let's not simply consider it simply a launch pad for that. Oftentimes eerie themes and indie budgets go hand-in-hand, and stranger scares are dreamed up because conventional special effects simply aren't possible.
So whether a Shriekfest award winner goes onto bigger horror horizons or not, we have to applaud them for reaching Raleigh Studios with their wicked works. Applaud, then run away, fast, screeching.
Follow NBCLA for the latest LA news, events and entertainment: iPhone/iPad App | Facebook; | Twitter; | Google+; | Instagram; | RSS; | Text Alerts | Email Alerts
Copyright FREEL - NBC Local Media