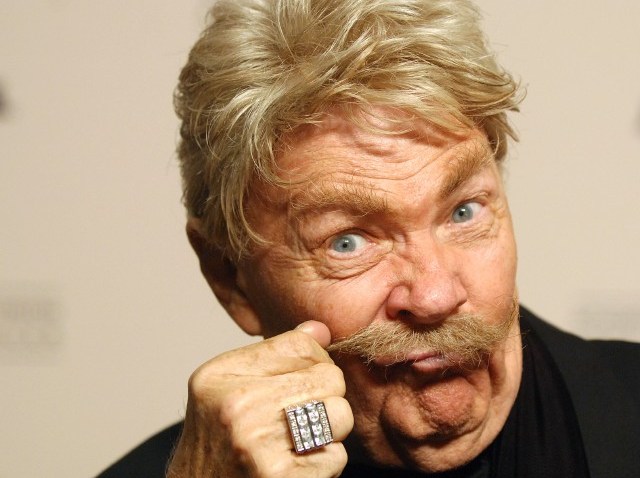 If you like any or all of the following things, you like Rip Taylor. 1) Fun 2) Madcappery 3) Sparkle 4) Variety-show hijinks 5) "Sigmund and the Sea Monsters" or any other '60s/'70s-type kids' show 6) Fabulous pompadours and bushy mustaches 7) Sequin-covered outfits 8) "Hollywood Squares" 9) Vegas-style ba-dum-dums and 10) confetti.
The last item on the list is much associated with the comic, who is known for throwing clutches of the colorful stuff at will. But Mr. Taylor says "It Ain't All Confetti" in his new one-man show, which opens at the El Portal in North Hollywood on Thursday, May 13.
The show runs through May 30.
It ain't all confetti. Truer words, Mr. Taylor. But it is especially comforting to hear them from a successful comedian, a man who played a sea genie on "Sigmund" and served as the center square on "Hollywood Squares." He's also done plenty of modern shows, Sin City, the works.
He's also not actor Rip Torn, a man he gets confused with quite a bit. He explains more on his blog. Rip Taylor has a blog! It's a grand world.
Copyright FREEL - NBC Local Media