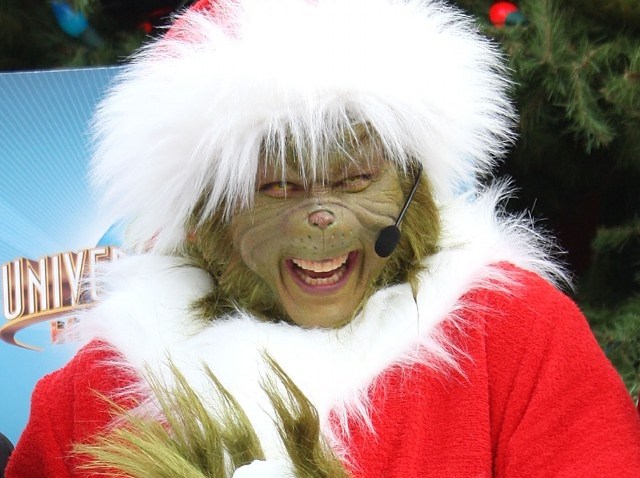 Well. Corey Feldman. Just. Darn it.
We loathe starting any post with "Corey Feldman" and "darn," but when the actor's Universal Hollywood appearance gets canceled due to extreme weather, along with a host of other celebs, that's all we really have got. He was the person we most wanted to see read "Dr. Seuss' How the Grinch Stole Christmas" live, at the park -- Mr. Feldman is always a charming and funny MC at various around-town events -- but now the Universal calender says that is not happening.
Truth be told, it's a rare week on any LA calender when "canceled" appears several days in a row, but when you're dealing with the Grinch, we suppose that isn't totally a shocker. Mayhem can follow in his green-fur'd wake, and usually that mayhem is merry. But not this year.
That said, there are still several celeb readings to go for 2010, including Fred Savage and Wayne Brady and Donna Mills. No "canceled" on their dates yet, so keep watch here, fans of the book and the park and of actors reading children's classics in public.
Copyright FREEL - NBC Local Media