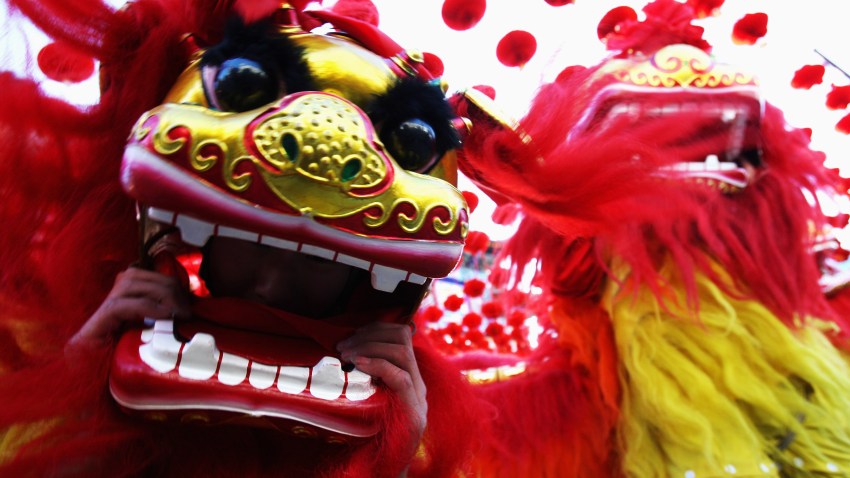 GOLDEN DRAGON PARADE: It's been a century, plus a dozen years, for this venerable Chinatown celebration; in short, it is one of our city's most historic parties. The North Broadway-based parade is on Saturday, Feb. 5; the festival will take place on Feb. 5 and 6. There will also be several nearby happenings, like the LA Craft Experience, food trucks, and a Ping-Pong tournament.
HIP-HOP: A CULTURAL ODYSSEY: This much-anticipated Grammy Museum show will cover "the four-decade history of Hip-Hop in America." The Grandmaster Flash turntables on display are sure to be a major draw, but so will the clothing, handwritten lyrics, and many other artifacts from headliners on display. Opens Saturday, Feb. 5
PUPPY BOWL VII: No Super Bowl party invite? You can make for Silent Movie Theatre where things'll be less than silent. They'll be yippy, they'll be growly, they'll be barky. And downright cuddly-wuddly. You almost have to add "-wuddly" after "cuddly" when watching puppies play on the big screen right? Cinefamily also has a dog adoption going with Jimi's Angels. Plus a backyard BBQ. Sunday, Feb. 6
GARRISON KEILLOR: Someday Mr. Keillor may write the Webster's Dictionary people and ask for a hold on the word "folksy"; we think he should, with all respect paid. The writer and radio friend will be in Cerritos, life-talking and humor-making in his dulcet, Keillor-esque tones. Feeling folksier, and finer, already. Sunday, Feb. 6
WEST, NORTH, NORTHEAST: Vintage Fashion Expo unfurls in Santa Monica; Chaplinfest makes for the Hart Ranch; and the famous Descanso Gardens camellias get their annual whoop-di-doo.
Copyright FREEL - NBC Local Media