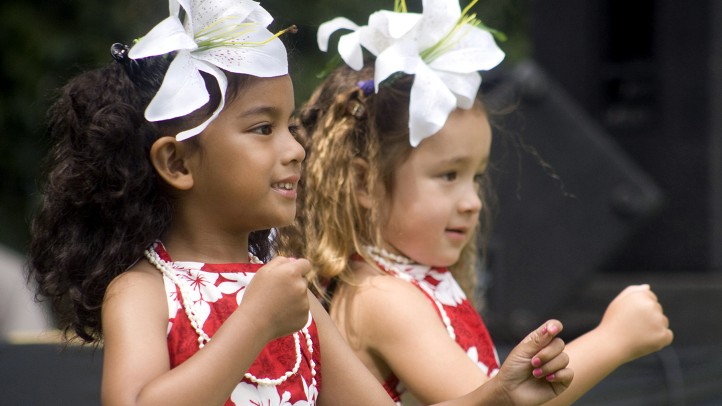 BASTILLE DAY PARTY: Yep, last year at this time many of us were in the throes of Carmageddon and finding it tough to get about. Now? The 405 is open and this music- and dance-filled celebration is not too far away from it, at Kenneth Hahn Recreational Area. The date is Sunday, July 15 -- so the day after the actual Bastille Day, note -- and everyone likes to see the fun and frenetic Parisien Waiter Races. Oh, nosh on baguettes, too, of course.
VENICE BEACH BIENNIAL: It's a pretty winky and light-hearted ode to the world-famous Venice Bienniale, which celebrates the best and most cutting edge arts. Our Venice bienniel heads for the beach and rounds up over 50 artists to perform, take photos, and do all sorts of interesting and cultural and highbrow and lowbrow things along the boardwalk. Art! Friday, July 13 through Sunday, July 15
OUTFEST OPENING WEEKEND: The acclaimed LGBT film festival turns 30 this year with another round-up of great international features and shorts and documentaries. Oh, and plus? There's performance art and there are parties and receptions and sing-alongs (yep, we want to go to the "Hairspray" one). It opened on Thursday, July 12 and runs for 11 days at several venues across town.
WEST HOLLYWOOD CITY-WIDE YARD SALE: Frankly the "everyone in a certain neighborhood or area get together on the same weekend and throw a garage sale" is pretty genius. It saves shoppers from driving hither and thither while neighbors can chat and enjoy some community. This big shop-a-thon happens on Saturday, July 14 and Sunday, July 15 -- there's a map of places on the WeHo city site.
COLORADO STREET BRIDGE BASH: It isn't every day we all get to gather on a famous bridge and linger there without being shooed away for fear of automobiles coming through. And it isn't every day we get to thank Pasadena Heritage for the good preservation work they do. So party atop the famous Rose Bowl-close bridge on Saturday, July 14, and snap a lot of pics to make your friends jealous. C'mon, you'll be on the Colorado Street Bridge! Like.
Follow NBCLA for the latest LA news, events and entertainment: iPhone/iPad App | Facebook; | Twitter; | Google+; | Instagram; | RSS; | Text Alerts | Email Alerts
Copyright FREEL - NBC Local Media