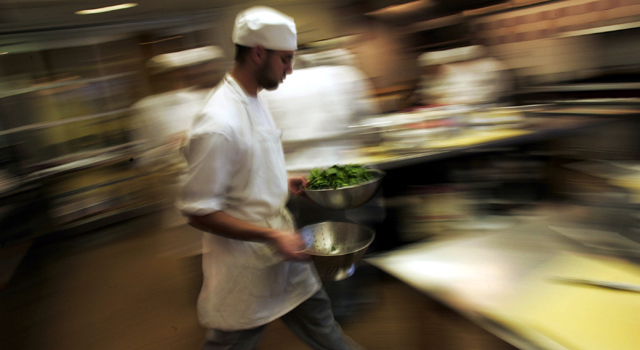 Roasted Butternut Squash Soup With Sesame Mascarpone
(The recipe serves 8)
1 medium butternut squash
(split and seeded)

3 cups chicken stock
(or vegetable stock, even water is fine)

1 brown onion, sliced or chopped

1 head of garlic

10 leaves of fresh sage

4 oz (1 stick) of butter

1 package of mascarpone cheese

1 tsp sesame oil

10 leaves of fresh sage

Salt/Pepper

Preheat an oven to 350 degrees farenheit. Rub or brush melted butter on the flesh side of the squash season liberally with salt and pepper. Place flesh side down on a cookie sheet into the oven. Roast approximately 1 hour or until soft and skin is blistering. Remove the squash from the oven, flip over and allow to cool to room temperature. Once cool peel skin away from flesh, discard the skin.

While the squash is in the oven, cut the top off of the head of garlic, brush it with butter and wrap it in aluminum foil. Place in the oven and roast about 40 minutes or until the garlic is golden brown. Allow to cool, then squeeze the garlic out of the clove, it should be a nice pasty consistency.

Take a large soup pot over medium-high heat and add the remaining butter, once the butter is melted add the onions. Allow the onions to cook until caramelized and golden brown. The key to this recipe is the rich flavors from caramelizing the onions and the roasted garlic. Once the onions are a nice shade of brown about 15 minutes add the roasted squash. Stir together, warming the squash in the onions and butter. Add the roasted garlic, sage and chicken stock.

Allow to simmer for 30-40 minutes covered until the squash is well cooked in the broth.

Remove from heat, and in small batches blend in a blender (being careful for steam). Season with salt and pepper.

Strain through a fine mesh strainer if available, though not necessary. And divide into bowls.

Fold the sesame oil into the mascarpone cheese and place a dollop on top of the soup.