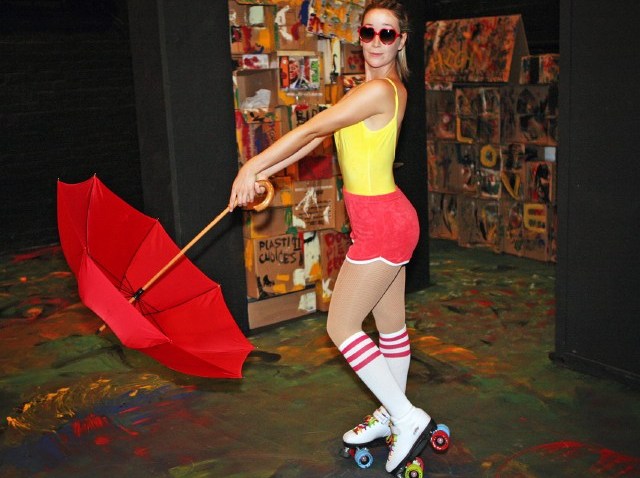 "bobrauschenbergamerica": The mammoth, collage-y works of artist Robert Rauschenberg are the perfect inspiration for a play that delves into our country, our character, and art. It's a tribute, it's rollicking, it's colorful and, at times, martini-soaked, it's opening at the Ford Theatre on Saturday, January 23rd. Charles L. Mee is the writer.
SALSA EXPO 2010: Workshops, all day long, to help you improve your form. Performances to push you on. Contests to enter, and appetizers to keep your dance-machine energy up. It's all going down on the Queen Mary, over Friday, January 22nd and Saturday, January 23rd.
INTERNATIONAL WINE FESTIVAL: From those merrymakers drink|eat|play. It's at the Hollywood Renaissance, it costs $60, there will be tens and tens and tens of wines from New Zealand, France, and more, all picked by knowledgeable K&Lers, and it stretches through the long lovely early evening of Saturday, January 23rd.
SIRENS VS. VARSITY BRAWLERS: Can it already be time for a new Derby Dolls season? It can be, and is. If you missed the Derby Dolls vs. LAFD charity broomball game a few days back, catch up on all your doll-based delights at the Factory. Match is Saturday, January 23rd. Bring your hootin'/hollerin' self.
PALEYFEST TICKETS ON SALE: We're mentioning this as many times as we can, because, come late February and early March, when television stars are lining up in Bev Hills to chat about their series, the fans want tickets. Bad. General public can buy on Sunday, January 24th; Paley members earlier, on the 22nd.
Copyright FREEL - NBC Local Media