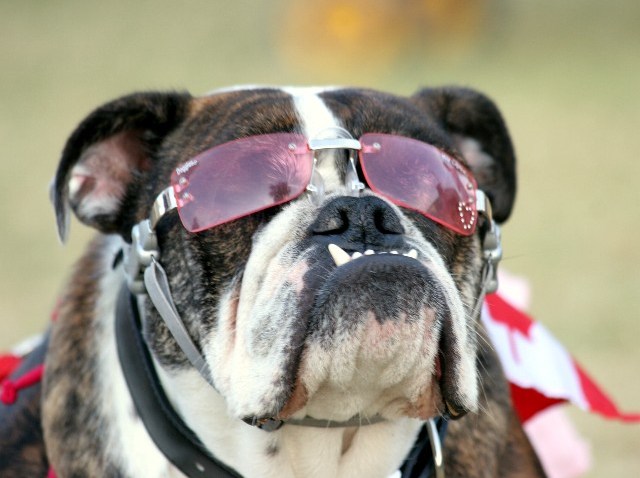 DOGLY LOVE: The weekend before Valentine's isn't just about heart-shaped boxes and dozens of buds. It's also about the pups we love, and there are two sweet doings worth noting. One is the Bulldog Beauty Pageant in Long Beach; it's from Justin Rudd, the guy behind the Haute Dog parades. The other is a Puppy Love adoption fair at Farmers Market. Both happen on Sunday, Feb. 13.
SWEETHEARTS DANCE: There should be a rule that any time you can kick up your heels in the Casino Ballroom on Catalina Island, you should take the opportunity. Maybe there is a rule. We hope. And if Valentine's is involved, even better. Saturday, Feb. 12
SCAVENGER HUNT: It's Valentine's meets Venice Beach. And, even a bit more unusual, this Out of the Box hunt is open to teams of two, rather than the traditional four- or five-person scavenger teams. Which is pretty Valentine's-y, when you think of it, duos solving problems and working together. Saturday, Feb. 12 and Sunday, Feb. 13
PARADE OF FLIGHT: In celebration of the Centennial of Naval Aviation, some 200 planes, including machines made prior to WWI, will jet over San Diego Bay near Coronado. Bet it'll be spectacular, and bet a lot of people will show for this one. Get details and the full schedule. Saturday, Feb. 12.
FIDM MOVIE COSTUME SHOW: It's weekend one for this annual free film-infatuated exhibit. The Fashion Institute gallery is not open on Sunday, note; but we'd get there before the Oscars, so you can brag at your party about all the nominated get-ups you saw, in person.
Copyright FREEL - NBC Local Media