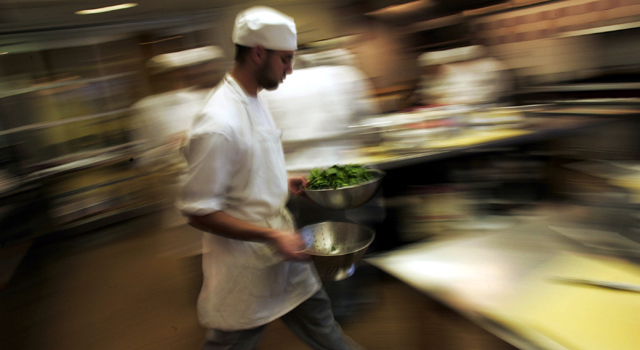 STRIPED BASS with PETITE LETTUCE
INGREDIENTS:
3lb. Striped Bass per guest (scaled and cleaned)
2 shallots per guest (thinly sliced and tossed with wondra flour and fried until crisp)
1 cup mashed potatoes
1 roasted red pepper per guest (peeled and blended with extra virgin olive oil)

Vegetables, carrots, green beans, turnips all cooked until tender
1/4 lemon juice and 1/4 white wine reduced by 1/2 slowly whisk in 1 cup unsalted butter
Black Winter Truffle (optional)
Frisee Lettuce and petite lettuces
DIRECTIONS:
Sauté Bass skin side down until crisp.
Place potatoes on plate with warmed vegetables and top with crisp Bass.
Toss lettuces with shallots, olive oil and lemon juice and place on fish.
Add a dollop of red pepper purée and sauce.