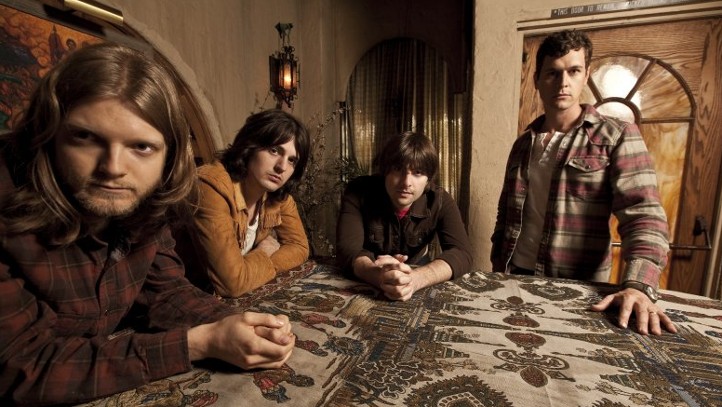 EAGLE ROCK MUSIC FESTIVAL: It's lucky year 13 for one of the neighborhood's sound-sweetest staples. Rooney'll be on the Kingsize stage; Hot August Nights: A Neil Diamond Tribute Band is on the Family Stage. And the kicker? The fest only asks for a donation of five bucks. You best write 'em a thank you note afterwards, is all we're saying. Saturday, Oct. 1 on Colorado Boulevard between Argus and Eagle Rock.
PACIFIC STANDARD TIME: The multi-museum, multi-month LA-loving art extravaganza makes its official debut. A goodly chunk of the participating venues will go free on Sunday, Oct. 2. This one is banner-big -- you've likely seen the light signs all around town -- so we recommend going, if not over opening weekend, then at some point during its six month run.
UNDERWOOD FALL FESTIVAL: It's rustic, there's a corn maze, there are pumpkins for sale, but what do we always hit first? Uh, the tomato slingshot, of course. This month-long party is the antidote for feeling like we don't get any autumn 'round about these parts. Oh. And goats walk on trails above peoples' heads. It's like the coolest thing ever. Oct. 1 through 31, Moorpark
"I LOVE LUCY -- LIVE ON STAGE": Outlandish antics, wacky Ethel-Lucy schemes, and some vintage-nice live music lend flavor to this Greenway Court production. It opens on Saturday, Oct. 1. The "Lucy at 100" exhibit is still on at The Hollywood Museum for another two months. If every serious Lucy fan in the world isn't making for LA in the coming weeks, we'd be surprised.
SOUNDWALK: It's one of the most unusual and anticipated events on your ear's calendar. In short? Artists cluster around a neck of Long Beach and let the blurps and buzzes and chimes and booms flow. It's an art exhibit meant to be heard. Dozens of artists'll be fuzzing the feedback, playing found objects, and so forth. Saturday, Oct. 1
Copyright FREEL - NBC Local Media