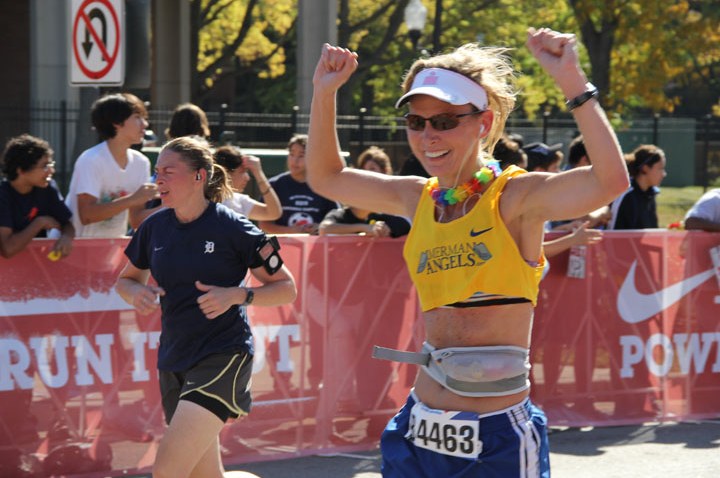 The weekend, it's is time for some R&R with a dose of nature and nurture.
The Los Angeles Rock 'n Roll half marathon kicks off at a bright and early 7:30 a.m. Sunday and will bring more than 15,000 athletes and supporters to run 13.1 miles starting in Griffith Park and winding through Los Feliz, Silverlake and Echo Park to end downtown at L.A. Live with a concert for racers.
If a stroll is more your style, you can hike with Daryl Hannah. The Children's Institute is offering a visit to Pico Canyon and a chance to see Old Glory, a century old tree saved from being cut down by environmentalist John Quigley by sitting in the tree for 71 days. The tour starts at 9 a.m. and is part of the Institutes' Urban Nature Week.
Offering up some more nature, the Page Museum at the La Brea Tar Pits are celebrating National Fossil Day on Saturday. The museum is hosting fossil-inspired activities including fossil sorting, and park tours. Fossil Day activities are included with admission to the museum, $7 for adults and $4.50 for kids.
The Descanso Gardens is also serving up some nature goodness, hosting a Gardens Harvest Festival Friday through Sunday from 9 a.m. to 4 p.m. Bring your green thumb for the plants on sale and the gardening and planting tips, workshops and how-to's throughout the weekend. Also offered are family-fun activities including a children's costume parade and sing-a-long Saturday morning as well learning centers for kids.
Rounding out the nurture-rich weekend, actor David Dayan Fisher, who plays villains on "NCIS" as well as roles in "24" and "Numb3rs" is releasing his new book Puppy School, an illustrated children's book. The book release includes a party and singing at MUSH in Hollywood on Saturday and proceeds raised will help animal rights nonprofit In Defense of Animals.