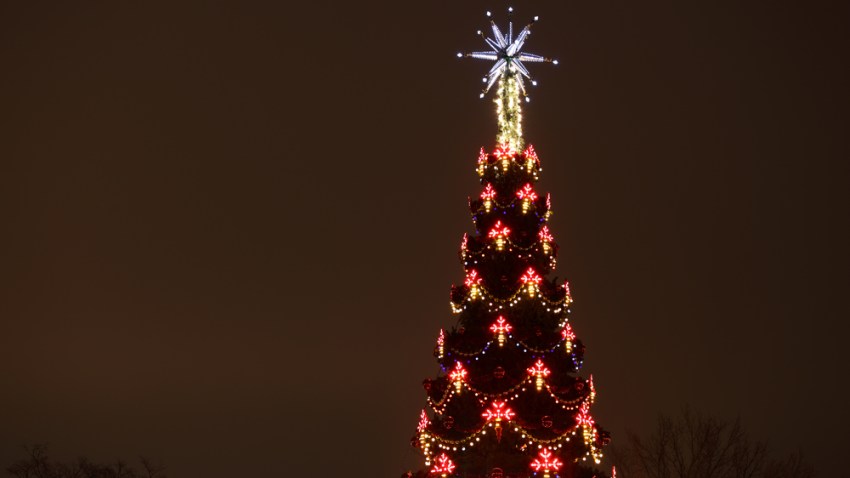 FRITZ'S HOLIDAYS LIGHTS: Find sparkle from Brea to Camarillo to Altadena and many, many SoCal locations along the way. You don't need these things in the car but we recommend the following: easily accessible baked goods, family members and friends who are willing to carol and carol loud, and sense of wonder. Napkins and a camera are helpful, too.
LA COUNTY HOLIDAY CELEBRATION: It's free, it is festive, it is three hours long, and "it is a gift to the community from the Los Angeles County Board of Supervisors." Two things we like about this, besides the fact that it is now been around for over half a century. One, you just might know somebody performing, since many musicians and dancers are on stage during the afternoon; and two, it is at the Music Center, one of our great settings. 3-6 p.m. on Friday, Dec. 24
DOWNTOWN DELIGHTS: The beautiful Las Posadas continues at Olvera Street through Friday, Dec. 24 (look for a pinata and treats, too); and Downtown on Ice is keeping the Christmas Day hours rocking.
HENSON ONCE: "Emmet Otter's Jug Band Christmas" is one of the best shows of all time. We're talking all shows, not just holiday specials. Agreed? Agreed. Best get to Silent Movie Theatre on Saturday, Dec. 25 at 4 p.m. to see Emmet and his furry pals take on the dastardly Riverbottom Gang baddies.
HENSON TWICE: The Jim Henson Creature Shop has built a massive and majorly impressive saber-toothed cat puppet that will be appearing at the Natural History Museum from Dec. 26 through Dec. 31 (and on Jan. 2). This thing is 73 pounds. It isn't *quite* as fuzzy as Emmet Otter, but there will be much to learn, too. Check times before going NHM.
Copyright FREEL - NBC Local Media