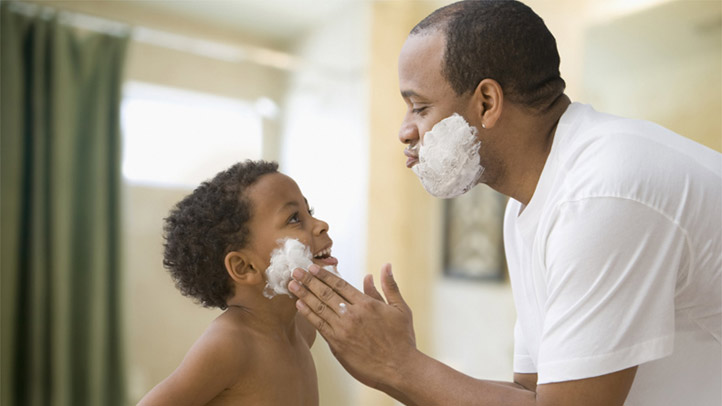 FATHER'S DAY: Treating pop to brunch? Then make for the free, fatherly stuff after, like the Rodeo Drive Concours D'Elegance, which will feature vintage Aston Martins on Sunday, June 17. Or head for a free train-focused fun at Walt Disney's Barn in Griffith Park on Sunday, June 17. And if you're in Pasadena, one of the biggest chalk festivals anywhere is going down at Paseo Colorado on Saturday, June 16 and Sunday, June 17. That's free, too. Maybe you and dad can hit all three events? Better make it a big, energy-boosting brunch.
LOS ANGELES FILM FESTIVAL: It's a giant cinema party that draws all sorts of stars talking on panels and hobnobbing and Q&A-ing. Us? We're pretty sweet on the free films the festival offers. The first one is up on Friday, June 15 and it is "E.T.: The Extraterrestrial." Surely you've heard of it? They also want you to dress '80s. Fun, LA Film Fest. Very. The festival is on through Sunday, June 24 around downtown.
MAKE MUSIC PASADENA: Let's get this one-day festival's billing out of the way first, because it is so dang impressive: It's "California's Largest Free Music Festival." What that translates to is some 35,000 people making for the downtown Pasadena area to see 100 acts. If you're going to the Pasadena Chalk Festival on Saturday, June 16, maybe do a loop around the area? Good? Good.
LANGER'S TURNS 65: How do you spot a beloved restaurant? When you see lines out the door on a big anniversary. And, in the case of the famous deli that is catty-corner to MacArthur Park, those lines will be visible on Friday, June 15 and Saturday, June 16. Why? Langer's is giving away free #19 sandwiches. Be patient, Langer's fans, and chat up people in the queue. Everyone loves a #19 so a little wait is expected.
HOLLYWOOD FRINGE FESTIVAL: A true fringe festival celebrates the best of underground theatre and street performance. The one in Scotland each summer is very famous, but our own multi-day event, which takes place in numerous venues around Tinseltown, rounds up some lively, funny talent, too. It is spinning plates and telling jokes through Sunday, June 24.
Follow NBCLA for the latest LA news, events and entertainment: iPhone/iPad App | Facebook; | Twitter; | Google+; | Instagram; | RSS; | Text Alerts | Email Alerts
Copyright FREEL - NBC Local Media