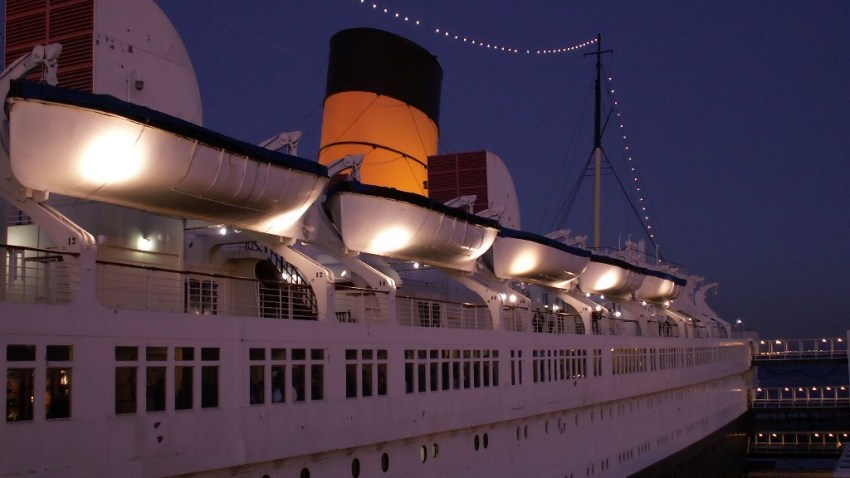 FIREWORKS FIREWORKS FIREWORKS: What are the glittery ones called that do the slow drop after the first starburst? Favorites. But we all have the ones we like best, and bet you can find the ones you like best somewhere around Los Angeles this Fourth of July weekend. Here are 43 spots to choose from.
PICNICS AND BEASTIES: Acton and Long Beach are a goodly stretch from each other, but two great animal-sweet to-dos are happening on the Fourth in both places. Animal Acres in Acton throws its annual Pignic, while the Aquarium of the Pacific is going with a barbecue buffet and later July 4 hours.
BARBECUE ON THE QUEEN MARY: Actually, two days of barbecue covering four classic types. And a big on-boat brunch. And live zydeco. And viewing of the Long Beach fireworks. Get times/tickets/prices/hotel specials here. Saturday, July 3 and Sunday, July 4
THREE "VACATION" MOVIES: Someone, somewhere, had to be showing three of the National Lampoon Vacation films. That someone, somewhere is the New Beverly Cinema, and the first "Vacation," plus "European Vacation" and "Christmas Vacation," will roll on Friday, July 2 and Saturday, July 3.
"EASY RIDER": Cinespia is saluting Dennis Hopper with a film that has become synonymous with many things, including freedom, the road, and the American spirit. It's a great weekend to revisit. We'd like to be on Peter Fonda's motorcycle. Hollywood Forever, July 3
JULY 4 HOLIDAY DINING DEALS: Burger bashes, beach side parties and cocktail specials you can sink your teeth into without ever touching one briquette.
WORTH THE DRIVE: Spend the Fourth of July in Lake Arrowhead. Fireworks over the lake. Classic. Plus a concert in the village and other traditional goings-on, like a firefighters' pancake breakfast.
Follow NBCLA for the latest LA news, events and entertainment: Twitter: @NBCLA // Facebook: NBCLA
Copyright FREEL - NBC Local Media