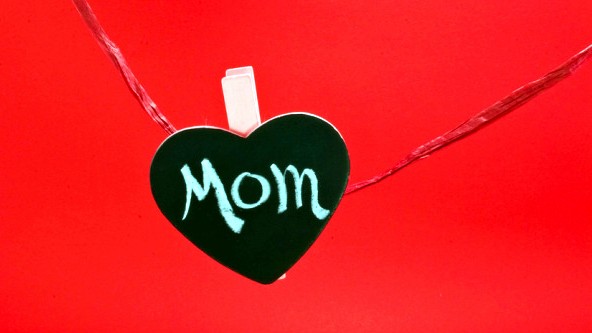 ALL FOR MOM: Yep, you're doing brunch and buying flowers. But are you walking with your special lady in the EIF Revlon Run/Walk for Women? Or maybe she loves "The Sound of Music" on the big screen? Or maybe she has Friday, May 11 free and loves gardens? Or is she a fan of interesting international children's cinema? Or does she love to shop for offbeat handmade goodies? If so, check dates and times on your fave pick and head on out!
NATIONAL TRAIN DAY: If you like old trains and you like new trains and you like fast trains and you like the coffee they serve on trains and you like train culture and you like train-themed kid activities and you like train history and you like model trains and you like free -- you like free, right? -- we'll see you at this free celebration at Union Station. Hint: It's all about trains. Saturday, May 12
WOMEN IN MAGIC WEEK: The Magic Castle's first week-long tribute to female magicians is on through the weekend. We know, the Castle is positively bustling on the weekend but we like the lively vibe. If you're not a member there's the short-term Open Sesame membership to consider. Open sesame! We just love saying it.
LA VEGAN BEER FEST: It's not all about the brews -- okay, it is definitely *very much* about the brews, but not totally -- at this tasty Tinseltown beverage bash. A number of vegan-minded restaurants'll be pulling up to the Roxy to dish up tacos and salads and goes-well-with-foam foods. Doomies Home Cookin' and Fresh Fries are both set to show. Cheers to that. Saturday, May 12 at The Roxy.
WEST COAST BBQ CLASSIC: If you're not thinking vegan on Saturday, May 12, and you find yourself next to a particularly large ocean liner in the city of Long Beach, various teams'll be grilling up all sorts of meats for sauce-splashed glory. You'll get one taste and you'll get in for ten dollars; extra tastings will be available for purchase.
Follow NBCLA for the latest LA news, events and entertainment: iPhone/iPad App | Facebook; | Twitter; | Google+; | Instagram; | RSS; | Text Alerts | Email Alerts
Copyright FREEL - NBC Local Media