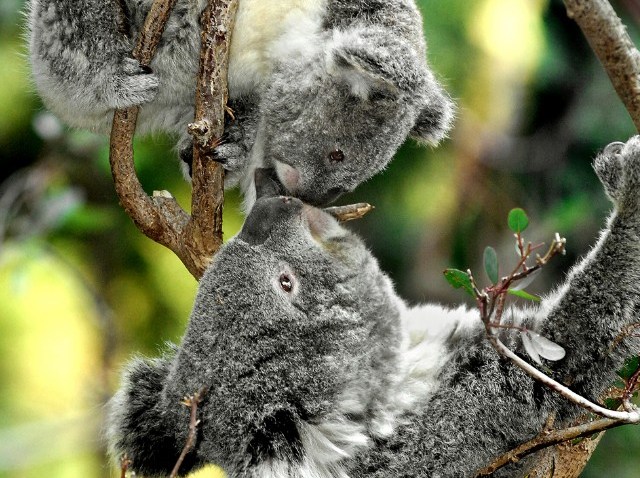 MOTHER'S DAY: Mom? Love her so much. She loves animals, so we might spend May 8 at the Los Angeles Zoo. Or we might take her on a private garden tour that day. Or the theater on Sunday, May 9. Or something else that would truly make a mother's day.
LOS ANGELES JEWISH FILM FESTIVAL: The tagline is zippy -- "our films aren't just selected, they're chosen" -- and the movie roster is impressive. "A Matter of Size (Sipur Gadol)" opens the festival on May 8 at the WGA Theatre. The fest closes May 13.
3-D SLIDESHOW: Two days -- May 9 and 16 -- and dozens upon dozens of retro, mid-century images. Yes, you get to wear the two-hued paper glasses. Yes, comic historian Charles Phoenix is leading the madness. At the Downtown Independent
"IRON MAN 2" OPEN: Your coworkers rubbing their eyes over by the coffee machine on Friday, May 7? Yep. They 12:01'd it. They were out catching the opening of the first mega actioner of summer. Will Tony and Pepper flirt up a storm? Does popcorn taste good?
BLOOD AND DUMPLINGS: Crime and comestibles don't typically mix, unless you're riding with those oh-so-bold Esotouric guides. The Saturday, May 8 tour takes on the lurid tales of the San Gabe, and lunch, too. $63
DEVIL'S NIGHT DRIVE-IN: Maybe your mom likes Cheech & Chong. Probably definitely your mom likes Cheech & Chong. The every-so-often rooftop drive-in is screening "Up in Smoke" on Saturday, May 8. Pack a picnic.
Copyright FREEL - NBC Local Media