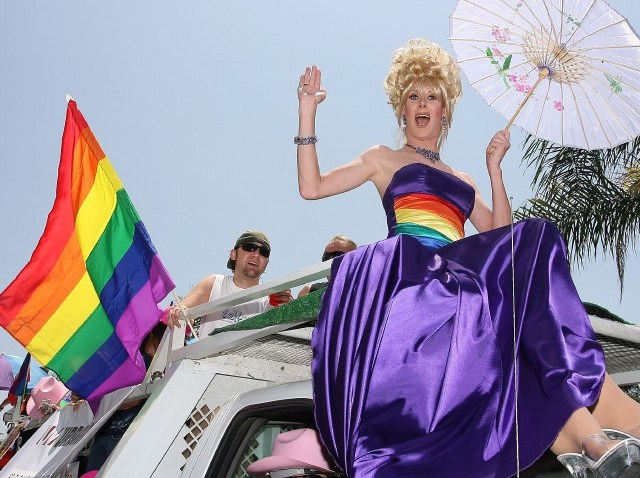 LA PRIDE 2010: The mondo celebration turns 40. The parade's on Sunday, June 13, Sharon and Kelly Osbourne are the Grand Marshals. Note that the festival starts on Saturday, June 12.
WATCHING WORLD CUP: Support a specific team, or just gather to root with other fans. So many restaurants have good goings-on. Plus, there are those ESPN-Kogi trucks, complete with televisions.
WORLD OF COLOR OPENS: It has been years in the making. Many sparkly-Imagineer'd minds have helped think it up. And now, the magical nighttime water show debuts at Disney's California Adventure on Friday, June 11.
PLAYBOY JAZZ FESTIVAL: Bill Cosby again returns as the host; George Benson and the Manhattan Transfer are on the big Hollywood Bowl stage. Saturday, June 12 and Sunday, June 13
KCRW'S FREE SUMMER NIGHTS SERIES OPENS: You want to see Hot Hot Heat in Pasadena? You can, and you won't have to pay to do so. Hugging summer close with happiness. Saturday, June 12
OFFICIAL TWILIGHT SAGA "ECLIPSE" CONVENTION: The movie still a smidge over two weeks out, but you can start Cullening it up in advance at the Hyatt Regency Century Plaza. Friday, June 11 through Sunday, June 13
ARTWALK 2010: LACMA Muse is the host, there will be art and hobnobbing, and, this year... World Cup! We heart art and sports united. Saturday, June 12
Copyright FREEL - NBC Local Media