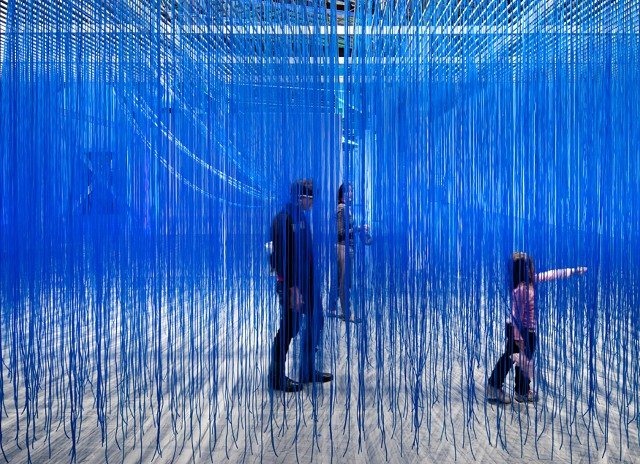 MUSEUMS FREE-FOR-ALL DAYS: Yep, there are a few asterisks (the main ones are some places are only participating on one of the days, and some places charge for parking). But over a dozen major LA institutions coming together to waive fees on Saturday, Jan. 29 and Sunday, Jan. 30? Notable. We'd like to see a big, beautiful painting of saving money, because we'd hang it in our living room.
SANTA BARBARA INTERNATIONAL FILM FESTIVAL: Say "SBIFF" for short. And say what you will about its lengthy handle, but you also have to say that few cities put together as tidy and as titany a cinema celebration. Up on weekend one: James Franco and Christopher Nolan appearances. Plus, movies, and lots of 'em. Jan. 27-Feb. 6
2011 FOOD TRUCK FESTIVAL: We don't want to deter you from your usual racetrack snacks. Nachos and fried, dippable things and fancy burgers. But a whole bevy of poshy food trucks are making for the Santa Anita Park infield, with new things for you to nosh on while yelling for your hot horse. Saturday, Jan. 29
KODACHROME CELEBRATION: The iconic slide film may have been discontinued a few years back, but fans keep the form alive in myriad ways. One way: Throwing a screening at The Egyptian on Saturday, Jan. 29. Los Angeles Filmforum is behind the click-click-click. We miss the click-click-click of slide projectors. Maybe someone can make that sound all night, for nostalgia purposes.
AND: Oh yeahhhh. It's Xena-Con. All breast plates, all weekend, and scrunchy leather booties, too. You must dress, right? Jan. 28-30, LAX Marriott
Copyright FREEL - NBC Local Media