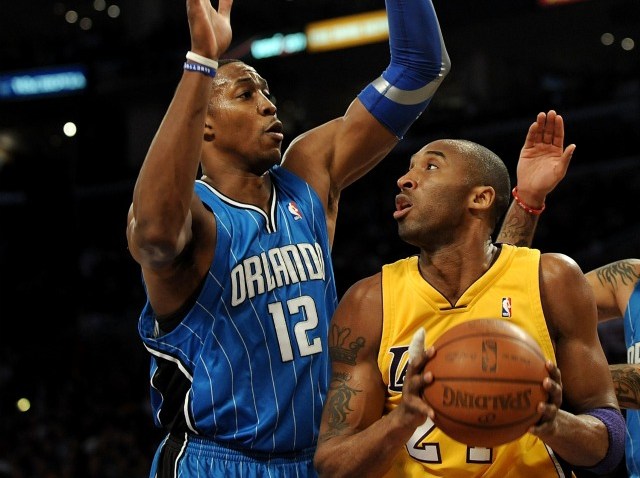 NBA ALL-STARS: Staples Center welcomes the 60th NBA All-Star Game on Sunday, Feb. 20, but fans should note there are several events surrounding the All-Star starry doings. A big one? The BBVA NBA All-Star Celebrity Game on Friday, Feb. 18. Jimmy Kimmel is GMing one of the teams; actors Zach Levi and Jason Alexander are on the court.
SCOTTISH FESTIVAL: It isn't possible, as far as we know, to time travel back to 1930s Scotland to watch the Queen Mary being built. But we can raise a dram of whisky to the people who built one of the world's great ocean liners. The kilt-laden lark is in Long Beach from Friday, Feb. 18 through Sunday, Feb. 20.
ROUTE 66 TOUR: Aren't we lucky to live so close to the fabled Mother Road? We are. Are we fortunate that longtime jammery E. Waldo Ward calls Southern California home (and that it'll be featured on the tour)? Indeed. Should we look at the Esotouric site for more info on the Saturday, Feb. 19 tour? Yes.
TO THE DESERT: The Riverside County Fair and National Date Festival opens in Indio. Mmm, Medjools and Deglet Noors. And Palm Springs Modernism Week, which is actually an 11-day event, opens. Tours, clothing exhibits, comedy shows, and more tours are on the roster.
TO MOUNT RUSHMORE: Via Yorba Linda. The Nixon Library will be featuring an in-museum appearance by the Mount Rushmore presidents on Monday, Feb. 21. There's also free admission for Presidents Day, and cherry pie, for free, for the first 100 arrivees.
Copyright FREEL - NBC Local Media