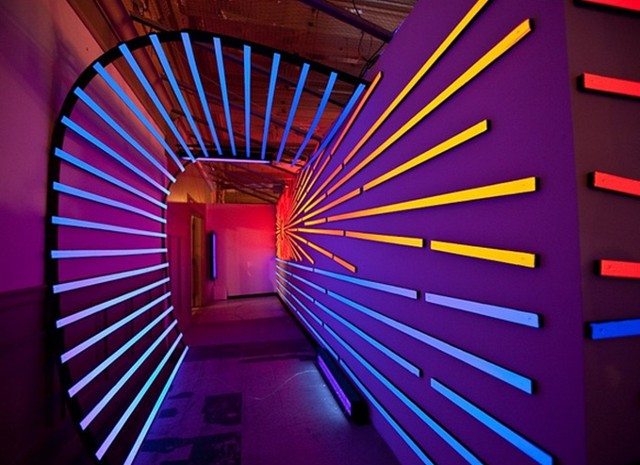 MONA@30: The Museum of Neon Art's exhibition looking back at its first three decades opened in February -- and runs through June -- but the opening reception is on Saturday night, March 12. Admission is $7, and you can expect to see a kaboodle of kinetic-y, glow-ish artworks.
FESTIVAL OF THE KITE: When something turns 37, we can, with confidence, assume that it is now tradition. This sky-watching Redondo Beach to-do certainly is, but given that it involves a lot of kites twisting above the sand, it is never the same from year-to-year. Still the same, though? It's free. Sunday, March 13
LA FILM: Our city has served as the location for lots and bunches and buckets of movies (so, several thousand, about). "Los Angeles Plays Itself" turns the camera back on the city, to consider it as a setting. This documentary plays from time to time, but Saturday, March 12 Aero screening will also have director Thom Anderson in house.
BEN GAZZARA WEEKEND: You guffawed with Mr. Gazzara in "The Big Lebowski"; now the actor, who is a great and has worked with the greats like Cassavetes, will get his own Cinefamily-style weekend on March 12 and 13. Gary Oldman fans, Gary Oldman will be there on Sunday, March 13.
CHOWDERFEST: Not just any chowderfest, but the Best of the West Chowderfest. It also has an appropriate water-close locale in the Aquarium of the Pacific. It's also Sustainable Seafood Day at the aquarium on Saturday, March 12.
Copyright FREEL - NBC Local Media