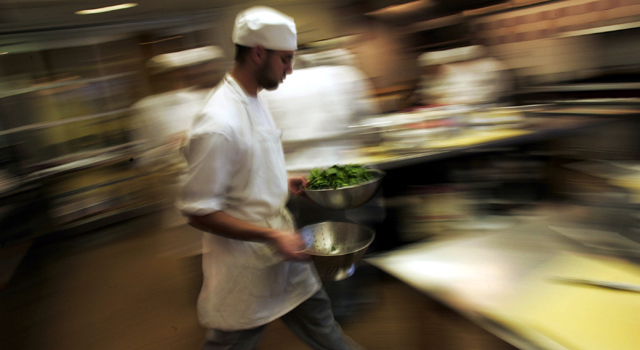 Super Salsa Ranchera
INGREDIENTS:
Onion 6 oz.
Green Bell Pepper 6 oz
Celery ¼ bunch
Garlic 1 oz.
Cumin 1 Teaspoon
White Pepper 1 oz.

Chicken Broth ¼ cup
Tomato Sauce 3 oz.
Flour 8 oz
Olive Oil 2 oz.
White Wine 1 oz.
Water 2 cups
DIRECTIONS:
Preheat sauté pan with 2 oz. of olive oil.
Slice onion, tomato, green bell pepper and celery into a Julian cut.
Add sliced vegetables to sauté pan and cook until tender.
Add garlic, cumin, white pepper, tomato sauce and chicken broth.
Bring to boil for approximately 2-3 minutes adding white wine.
Lastly, add flour and water and stir until it comes to a boil.
Pour into container and allow 10 minutes to cool down.
Super Sunday Camacho's Nachos
INGREDIENTS:
Crisp Corn Tortilla Chips 7 oz.
Refried Beans 4 oz.
Ranchera Sauce 2 fl oz.
Blend of Monterey Jack & Cheddar Cheeses-shredded 4 oz.
Pico de Gallo 2 oz.
Homemade Guacamole 2 oz.
Sliced Jalapeños 1 oz. (8 - 10 ea.)
Black Olives 1 oz. (8 - 10 ea.)

Choice of Toppings:
- Grilled Chicken 4 oz.
- Grilled Steak 4 oz.
- Chorizo 4 oz.
- Sautéed Shrimp 4 oz.
DIRECTIONS:
Spoon 2 oz. of refried beans on a center of a plate.
Mound crisp corn tortilla chips on the plate from bottom to top adding the remaining of the refried beans evenly.
Top tortilla chips with Ranchera sauce and shredded Monterey Jack & cheddar cheese.
Spoon your choice of toppings evenly over tortilla chips and cheese.
Place plate in oven for 45 seconds or until the cheese melts completely.
Sprinkle pico de gallo over nachos and top with homemade guacamole and sour cream, serve with side of sliced jalapeños.