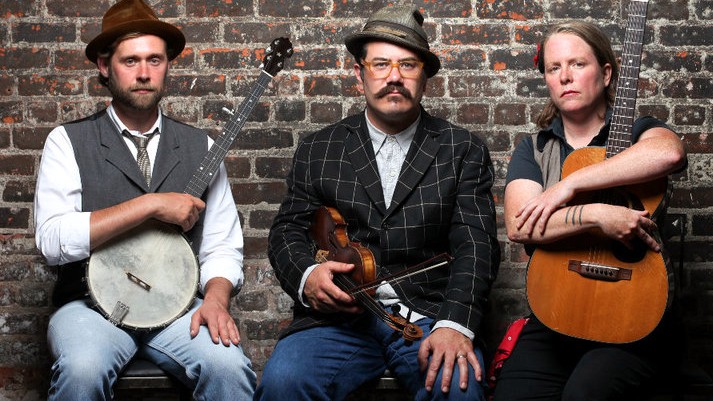 HERITAGE SQUARE DANCE: There's a right carpet-roll-up going down off the 110, and do-si-do-ers and people who like a calico-flavored hoedown will be raising the roof (not literally; it's an outdoor party). The date's Saturday, Aug. 27, Triple Chicken Foot will play, and there are loads of historic buildings to go with your crinoline-cute outfit. You've got a crinoline-cute outfit, yes? Phew. We worried for a sec.
STAR WARS DAY: The LA Zoo will spend Saturday, Aug. 27 talking about characters from the films and their real-world counterparts. Can you see Koala in an Ewok's face? We still say a Wookiee looks a lot like a Brussels Griffon (though we'd probably never pat our lap and invite a Wookiee up). Darth Vader and other Force-ful faves will make cameos.
CHINATOWN SUMMER NIGHTS: It's a summertime party that is only just beginning. Love that. Also love that there are multiple things to do, and that it is all happening in Chinatown's Central Plaza. Sweep us away, neony night. Date's Saturday, Aug. 27, and the second one is on Sept. 10.
EDIBLES OF ALL SORTS: OC Foodie Fest is food-trucking at Angel Stadium on Saturday, Aug. 27. Arrive early and prepare to be happily overwhelmed; some 100 trucks and makers of food are expected. And LA Epicurean will have hundreds of wines to try at the Sofitel on Sunday, Aug. 28. There's a special ticket discount for NBC LA readers, so read all and get your deal.
DERBY DOLLS HEALTH CLINIC: Those roller wunderkinds don't just put on a grunty-glorious show on their famous banked track; they also host a helpful free clinic on occasion, too. What'll be there? Lots of health-minded organizations. Bring questions, get info, and eat a bagel. It's at the Doll Factory on Temple on Saturday, Aug. 27.
Copyright FREEL - NBC Local Media