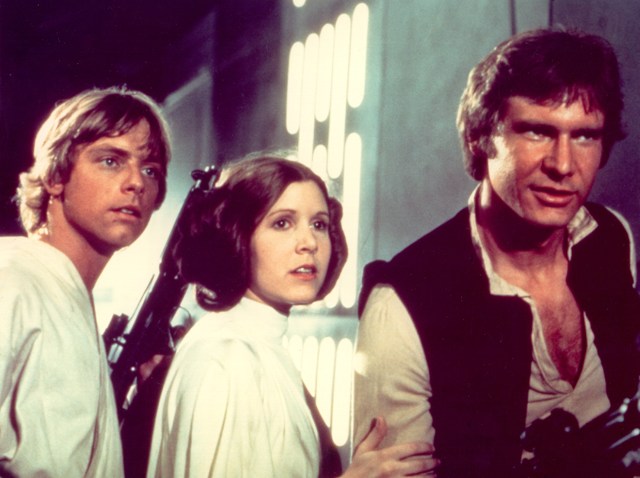 "STAR WARS" IN CONCERT: Some scores gently sneak up on a listener and woo them well into the film, but that most definitely and absolutely is not the music of the multi-part epic that's become a way of life for many fans. From the first "dah-dah-dah" you're on board and moving at light speed. Hear all that "dah-dah-dah"-ness live, accompanied by clips, at the Hollywood Bowl on Saturday, June 4.
GILMORE AUTO SHOW: The Saturday, June 4 stroll-and-envy car extravaganza is not only a Farmers Market tradition, but it speaks of the corner's, and LA's, gas-powered history. The pretty cars on display this year will be of the multi-hued variety. Get ready for wow-factor and some bazzle-madazzle. (And get ready to get in free, too.)
TEMECULA VALLEY BALLOON AND WINE FESTIVAL: It's big, it is popular, it attracts big acts like Third Eye Blind, it attracts a bevy of local vineyards and restaurants, and all of those sky-floating beauties, too. Things are going on pretty much from dawn into the night from June 3 through 5. Eye the schedule before hitting the road.
PEDAL PARTY: Do you know your LA River? Do know the birds that call it home, and where to find the parts that aren't completely concrete but are rather river-like and wild? The annual LA River Ride is a fine chance to get closer to our amazing artery. Plus, there are different routes for different riders. Sunday, June 5.
ART ALIVE: It's not every day one meets a happy horde of candy-bright, huge-eyed ChouChous in person. Or would that be not in person but in ChouChou? The Gary Baseman creations will be kicking off ARTWALK in Culver City. They'll be on hand -- is that what ChouChou has exactly, a hand? Or is it more of a mitten? -- at 2 p.m. on Saturday, June 4.
Copyright FREEL - NBC Local Media