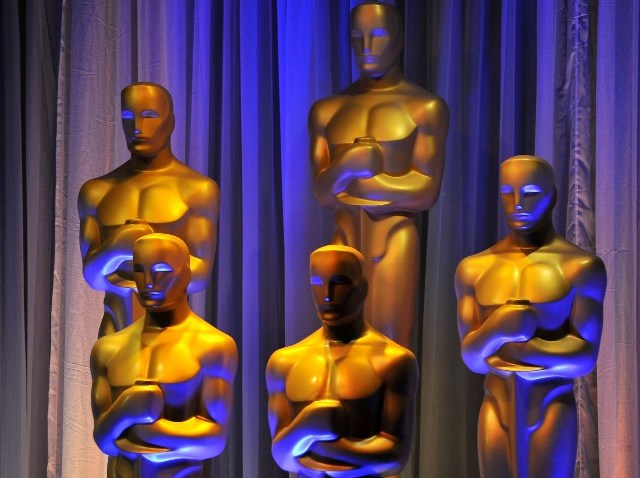 83RD ACADEMY AWARDS: Nominated? Congratulations. Not, but have seen all 10 Best Picture nominations? Notable. Didn't, but still want to join a party, where you can possibly drink every time there is witty hosty chitchat? Downtown Independent's raising a glass; Cinefamily's raising the proverbial roof (and funds, too). Sunday, Feb. 27
OC RESTAURANT WEEK: Eating fancy food for non-fancy prices is much-sought-after by people who care about things that taste good but don't break the bank. Is that 100% of everyone? We'll guess yes. Most of the participating Orange County restaurants have lunch and dinner menus up, so you can preview. 100% of people like previewing, too. Sunday, Feb. 27 through Saturday, March 5
WINE TIME: The great Vin Scully gets a party thrown in his honor on Sunday, Feb. 27, and not just any party; it's the Beverly Hills Wine Festival. The sportscasting phenom will get the accolades. And the Paso Robles Grand Tasting Tour pulls into town on Saturday, Feb. 26. Then, a week of Paso-y palate pleasers of vino-ish kind.
LESLIE NIELSEN TRIBUTE: American Cinematheque is saluting that dear missed man who could handle both drama and daffy-o-sity, with aplomb. "Forbidden Planet," "Airplane!" and "The Naked Gun" are all on the list. We'd follow up with a "Creepshow" screening at home, but maybe that's us. Friday, Feb. 25 and Saturday, Feb. 26 at the Egyptian
DESERT DRIVE: The Los Angeles Folk Fest is taking it on the road, to Pioneertown, from Feb. 26-27. And the Palm Spring Modernism Week wraps up, with tours and an Audrey Hepburn lookalike contest at the Mod PoP Shop. Quelle cool.
Copyright FREEL - NBC Local Media