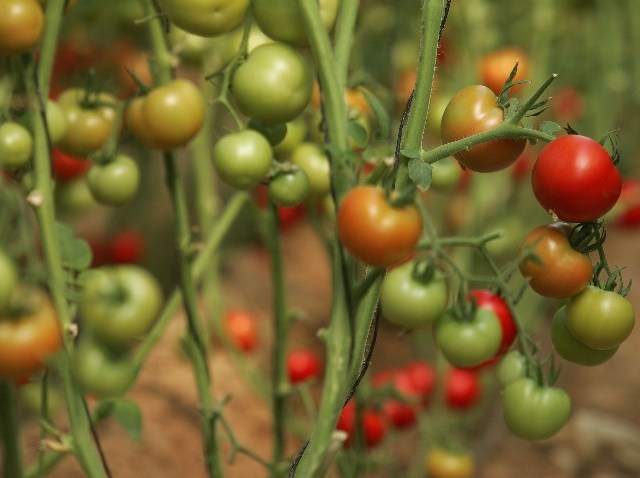 TOMATOMANIA! The blooming of crocuses may be light around your neck of the city, but here's a sure sign that the spring is truly here. It's a mega seedling sale -- "the world's largest" -- and you can bet that people who have vowed that 2011 will really truly be the year they get their vege gardens going will be out in droves. And where are the droves going? Tapia Brothers in Encino, from Friday, March 25 through Sunday, March 27.
TASTE OF ASIA: It's a Sunday night foodie feast with a focus on sustainable seafood. Pork banh mi, five-spice chicken, sushi and salted Pacific salmon are on the offer. The place: Aquarium of the Pacific. Admission; $12.95, which gets you a food ticket (you'll want to buy more tickets during the night, we bet). The date/time: Sunday, March 27 from 6:30-9:30 p.m.
WINE RIOT: No one is saying that you have to taste the 250 wines that'll be lined up at the Santa Monica Place party, but you'll want to try several, we bet. There will also be DJing, fancy-food-noshery, learn-about-tannins-and-stuff seminars, and more goodly grape stuff. Friday, March 25 and Saturday, March 26
EARTH HOUR: The annual lights-out event happens at 8:30 p.m. on Saturday, March 26. And while many people who observe Earth Hour observe it at home, we think going to a public venue that intends to go dark is, well, intriguing. Here's a very big landmark that is doing just that.
LITERARY FASHION SHOW: Gabled-out Heritage Square is the noble backdrop for this sartorial strut, which will summon wearables from some of our favorite, written-long-ago tomes. What character do you hope to see? We hope Fezziwig makes a jovial cameo. Note that you'll need to reserve in advance. Saturday, March 26
Copyright FREEL - NBC Local Media