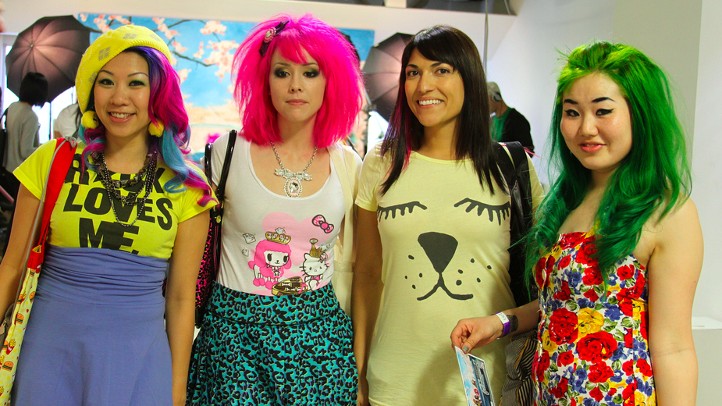 UNIQUE LA HOLIDAY SHOW: It's called "the largest independent design show in the country" and it puts the emphasis on locally made crafts and goods. The shows have done so well that there's now a "Made in America" emphasis to boot. Whatever your pleasure, know a neighbor could very well be behind that cute tee you purchase for your sister. Saturday, Dec. 3 and Sunday, Dec. 4 at the California Market Center
SKI DAZZLE: If you're a boarder or skier, and you need to stock up on anything -- and we mean anything -- related to your cold-weather passion, we're betting you'll be at the LA Convention Center. This decades-old ski show and sale is just about one of the biggest, and it is on through Sunday, Dec. 4.
"SANTA CLAUS CONQUERS THE MARTIANS": While plenty of candy-bright B movies linger on the back shelves of memory, this famous chuckle-worthy film has found new life on stage. The Maverick in Fullerton presents it live each and every December. Thank you, Maverick, for knowing what is important in life. Kris Kringle. Outer space. Badly constructed robots. Thank you. Through Dec. 23
OVO FAMILY DAY: Thinking of taking in the new, bug-sweet Cirque du Soleil show when it wings its way to Santa Monica Pier in January? You can get a free preview at the Beverly Canon Gardens on Saturday, Dec. 3 (and Dec. 17, too). The Cirque people will be out painting kids' faces and doing other Cirque-y stuff.
SANTA MONICA STREETS CELEBRATE: Two of the Westside's shoppiest streets'll be doing it up, holiday-style. Montana Avenue does its seasonal walk-around on Friday, Dec. 2, while Main Street businesses get festive on Saturday, Dec. 3.
Copyright FREEL - NBC Local Media