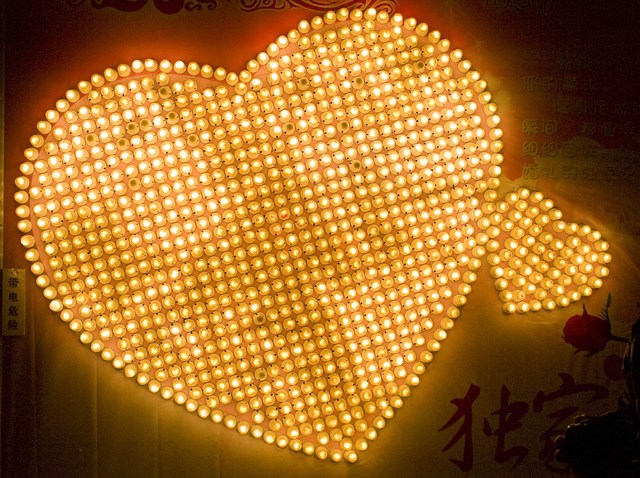 VALENTINE'S VALENTINE'S: There are many places to do the traditional, candle-flicker dinner come February 14th. But you can also head to the zoo to see how animals pair up, shimmer at an art/music spectacular at the Shrine on Valentine's Eve, or cheer on the Globetrotters all weekend long. Us? We'd definitely try for all three.
VALENTINE'S IN SONG: Sheryl Lee Ralph (of "Dreamgirls" and many other songtastic projects) performs at the Upright Cabaret on the holiday, while Steve Tyrell is at Catalina Jazz Club for the big day.
ANTI-VALENTINE'S DAY: Yep, there's a movement of those not wanting to celebrate. There are even cards to go with the sentiment. If you're just not feeling it, the Laugh Factory is rounding up a whole bunch of comics to crack wise all weekend, Vroman's is throwing an Anti-Valentine's Day Party, and the Alex is screening "Psycho" on the 13th.
SHEN YUN PERFORMING ARTS: Chinese dance full of tradition and spectacle twirls at the Dorothy Chandler through Valentine's Day. In fact, the show on February 14th is the matinee, so if you've already made evening plans, you can still make Shen Yun part of your holiday. Read more about the New York troupe's history, and approach to the classic moves.
"SEVEN CHANCES": The Cinefamily is screening a famous Buster Keaton for the heart-iest day of the year. You'll see a lot of LA in this picture, a lot of running, and A LOT of brides. Famous running brides. Comp bubbly and more treatage is part of the event. At Silent Movie Theatre, Sunday, February 14th, 6PM
LAST-MINUTE WEEKEND ESCAPES: As of Thursday, there were still rooms available at the L'Auberge Del Mar and Santa Barbara's Presidio Motel -- destinations we recently featured on our feature Worth the Drive. Book it.
LAST-MINUTE GIFTS: No one has to know you waited until the last minute to find the perfect gift for your sweetie. Browse around our shopping blog for unique gift ideas. Want This.
Copyright FREEL - NBC Local Media