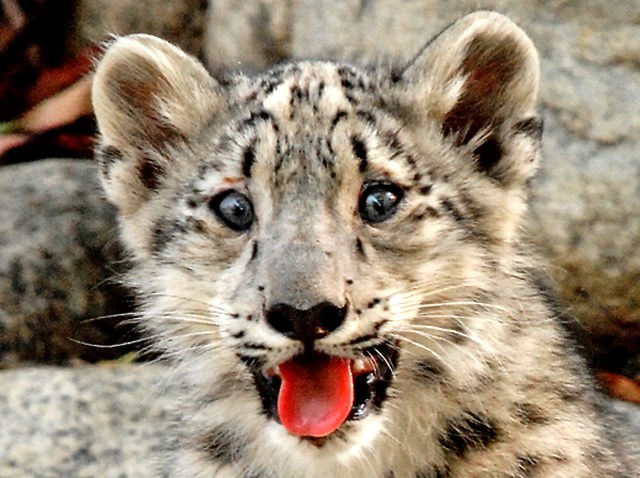 LOCAL MUSIC: There are two fine places to see local bands/singers/acts do their local thing this weekend. The LA Zoo is the scene of Local Scene on Friday, Aug. 6; a bevy of bands (think Slang Chickens, Voxhaul Broadcast) will play near the beasties. The next day, make for HM157 for New LA Folk Fest. Linda Perhacs! It's ten hours of strummy, eclectic tunes.
KOREAN BBQ COOK-OFF: Celebrity judges, a beer garden, small plates for sale, and loads of sirloin-y, pork-laden tasties. This was huge last year, it'll be huge again. At 3600 Wilshire on Saturday, Aug. 7.
CLORIS LEACHMAN ON STAGE: We're just going to type out the exact title of this show that's on at the Lewis Family Playhouse from Friday, Aug. 6 to Sunday, Aug. 8. Because there is nothing more we can add. Here goes: "Cloris! I'm Eighty F*ing Four & Still Going Strong." We don't know her, personally, but we think we might love her.
ALAMO DRAFTHOUSE ROLLING ROADSHOW: The Austin movie fanatics are pulling up to the Proud Bird to show "Jackie Brown" for free. You can picnic. You can think how the Tarantino film shot in the general area. You can go on Friday, Aug. 6.
CLASSIC TETRIS WORLD CHAMPIONSHIP: Several hours of hot, tetrimino-based action will be afoot at the Downtown Independent Theater on Sunday, Aug. 8. A documentary about Tetris will be filming as well. Can't wait to see that, and we hope we see it at the Downtown Independent. Full circle and all that.
30TH ANNUAL U.S. SANDCASTLE OPEN: The categories at "the largest sandcastle-building competition in the United States" intrigue -- Classic California and Creatures of the Sea, to name two -- and we like that both amateurs and masters can participate. Two things to note here. One, this is in Imperial Beach near San Diego, so it'll be a road trip. Two, you'll want to look at viewing times, before the tides wash the gritty/pretty art away. Saturday, Aug. 7 and Sunday, Aug. 8 (the main competition will be on Sunday, note)
Copyright FREEL - NBC Local Media