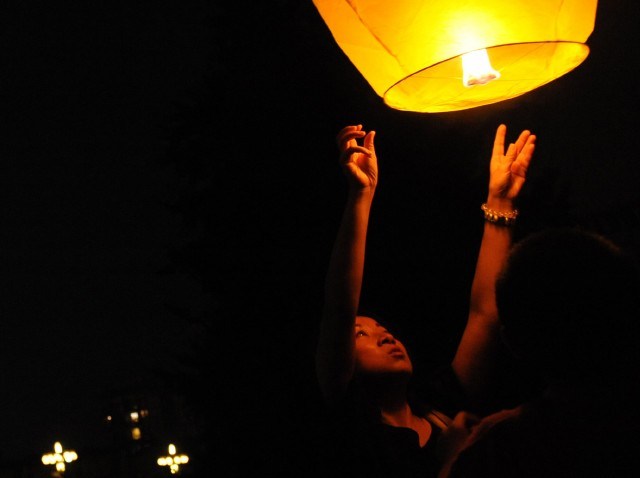 It's an impressive sight, it's a seasonal event, and it is one that is welcomed with parties and sweets and struts every fall. It's the rising of the autumn moon, which comes around the equinox.
Equinox: over. That big fall moon: Up on October 4th. Celebrations: Happening on the evening of Saturday, October 3rd.
Chinatown's traditional to-do honors the autumn moon with "a performance explaining the origins of the Moon Festival," as well as the making and eating of moon cakes. There is also a bike ride and a run, too. Oh, and telescopes, lent by Griffith Observatory, the better for peering into the heavens. The festival is free and happens October 3rd from 5:30-10:30PM in the historic plaza in Chinatown.
A TreePeople party is happening the same night at Coldwater Canyon Park. It's an awards evening, bingo will be played, the night sky enjoyed.
If you still have a bit of moon mania on Sunday the 4th, join TreePeople for a Full Moon Hike at Coldwater Canyon Park. It's at 7PM, and you're invited -- nay, encouraged -- to come in a Halloween-y get-up. Oh, this'll be a good one. Can you feel the brisk night breezes now?
Copyright FREEL - NBC Local Media