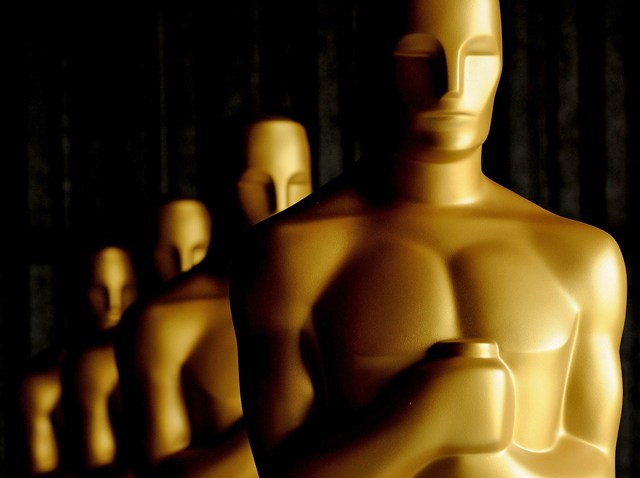 Yep. Your Oscar party decor is some '80s movie poster, ripped and taped, over the kitchen table. Oh. And a chip bowl.
And your BFFs are not acting particularly BFF-y. Forgo your get-together and let someone else do the heavy lifting Oscar night. Here are some party picks for Sunday, March 7 including:
The Cinefamily: There's an Awards Night Drink Cocktail contest. A vintage Lily Tomlin-hosted doc about the awards. And all the lovely mayhem that the Cinefamilyians bring. So what does a "District 9" drink taste like, anyway? We remember cat food being a culinary theme. Starts at 4 p.m.
APLA Party at The Abbey: More topical sips based on the movies. Plus an open bar from 4-6 p.m. Cuisine by a Katsuya chef. Showtime is hosting, individual tickets are $500, and there are other goodies and VIP-perks. Plus, supporting AIDS Project Los Angeles, too. A good night.
Party at the First Oscar Spot: Carole Dixon over at Feast turned us onto this historic, high-styling bash at the Hollywood Roosevelt. Small bites and more themed sips and the pleasure of partying where the show first took place over 80 years ago.
Rush Street Oscar Party: There's the Oscar guessing, and the 10 big televisions tuned to the ceremony, and the drink specials. But we like the "Oscar-themed karaoke" that will be the centerpiece of the Culver City party. The mind is reeling. Looks like everything kicks up around 3 p.m.
Copyright FREEL - NBC Local Media