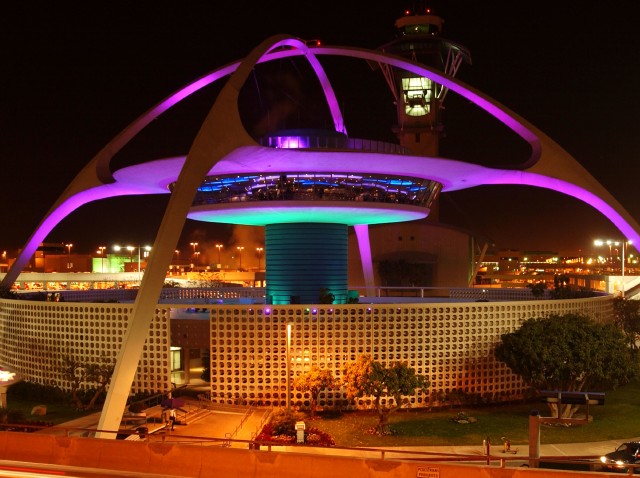 Could you get into the much-ballyhooed "The Sixties Turn 50" presentation on Wednesday? Who could? Well, maybe the people who bought tickets ahead of time. But everyone, it seemed like, wanted in on this LA Conservancy event. Because a) LA Conservancy is primo and everyone knows it and b) the '60s rule and everyone knows it.
That's simple enough. Now the LA Conservancy has launched a very pretty site called The Sixties Turn 50 that is about -- hold onto your Don Draper-esque fedora -- 1960s architecture in Los Angeles.
Have you noticed there are three or four buildings around town built in the 1960s? Three or four *thousand*, that is? That's probably a low guess. And that many of them are gorgeous and Googie'd and to be treasured? And the ones that aren't maybe just need some love/fresh paint/cash/xeriscaping/all of the above?
The Sixties Turn 50 is devoted to celebrating our brick-and-glass-and-sparkly-rock-wall heritage via photo displays, lectures, tours, advocacy, opinionating, and community building. The site is the helpful centerpoint for all that, and probably more, too. But if you just want to click around and look at the pretty, click around and look at the pretty.
And, the name: things built/made/born in the 1960s start to hit their mid-century point next year. Oh, time.
Copyright FREEL - NBC Local Media